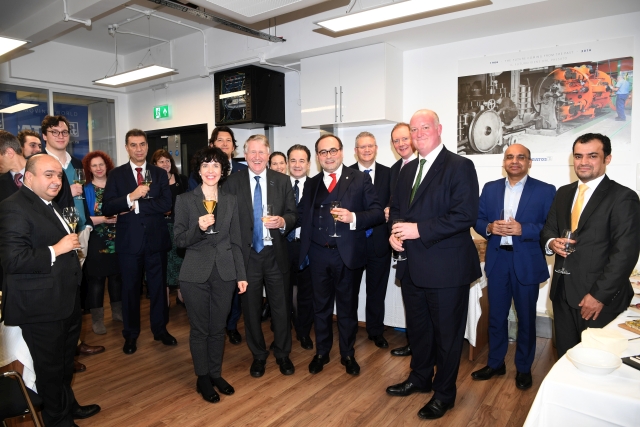 On January 30th, 2020, the new Honorary Consulate of San Marino in London organised the official opening ceremony. During this ceremony, distinguished guests had the rare opportunity to learn and deepen their knowledge about one of the oldest republics in the world.
This ceremony benefited from the participation of a mixed group of distinguished guests from the UK Government and Parliament officials, diplomatic corps, businesses, academia and San Marino citizens.
On July 1st, 2020 in London was held the inaugural meeting of the All-Party Parliamentary Group (APPG) on San Marino. The meeting took place via zoom and benefited from the participation of 16 members of both Houses of the Parliaments and was moderated by Mr Andrew Rosindell MP.
At the above meeting, Dr Maurizio Bragagni, Honorary Consul of San Marino in the UK, briefed the participants on the state of the bilateral relations between the UK and San Marino.