Comm. Professor George Holmes DL, Vice-Chancellor of the University of Bolton, visited San Marino on 10-12 October 2021. During this visit, which marked his first time in San Marino, but not the last, he received the honour of Knight Commander of the most prestigious Equestrian Order of Saint Agatha.
The Republic of San Marino recognised Comm. Prof. Holmes's outstanding support to the promotion of the best interests of the Republic of San Marino in the UK, his valuable contribution and support to the Honorary Consulate in London throughout the years, especially during the Covid-19 emergency, as well as his achievements in revolutionising the educational system of the UK with a society-wide impact.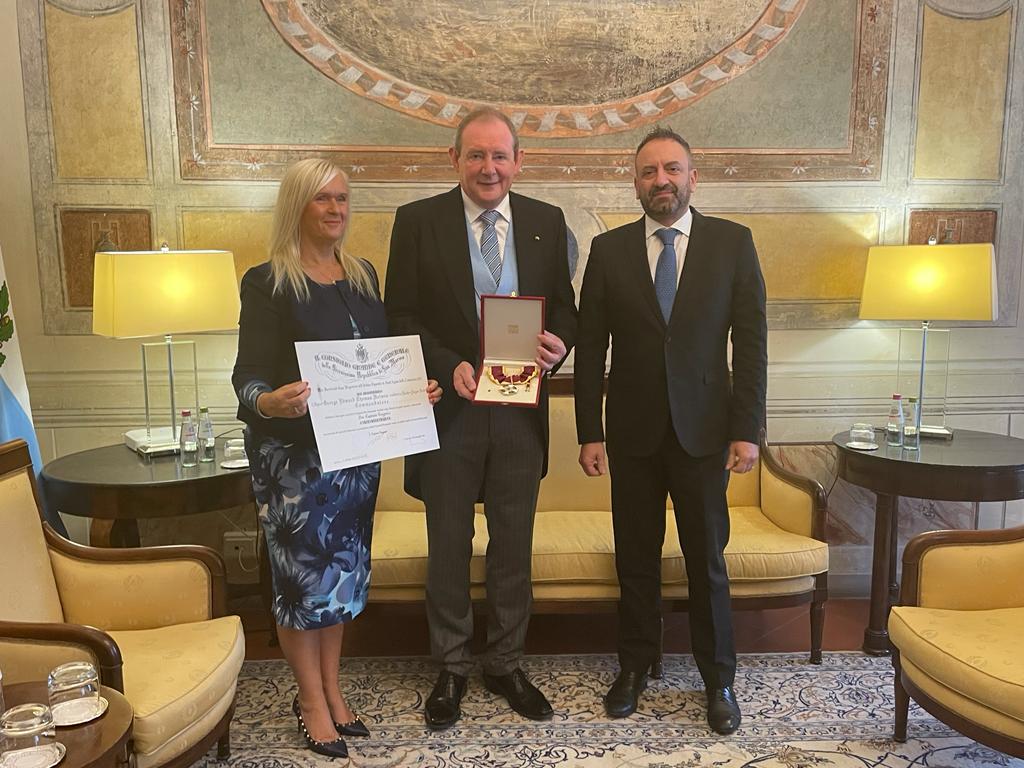 During his visit, Comm. Prof. Holmes was received by the Secretary of State for Foreign Affairs, HE Dr Luca Beccari, who conferred to him the Order of Saint Agatha and held a lively conversation about strengthening bilateral cooperation between the two countries, especially in the education sector, the twinning of the Universities, as well implementing the UK-San Marino Youth Mobility Scheme.
Comm. Prof. Holmes was warmly received in an audience by the Captains Regent, Their Excellencies Francesco Mussoni and Giacomo Simoncini. As well, he held a joint meeting with the San Marino government members, during the latest was discussed how to boost the bilateral relations with a focus on the need to establish good commercial relations between the two countries now that the United Kingdom exited the EU and is developing new trade relations, especially with countries outside the EU.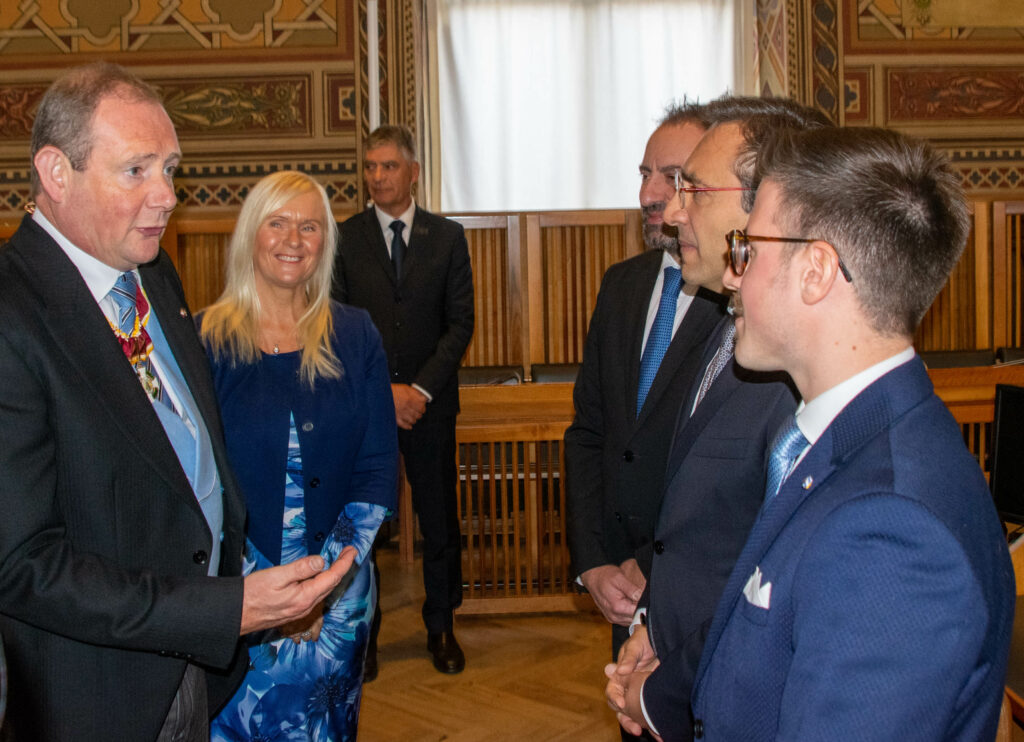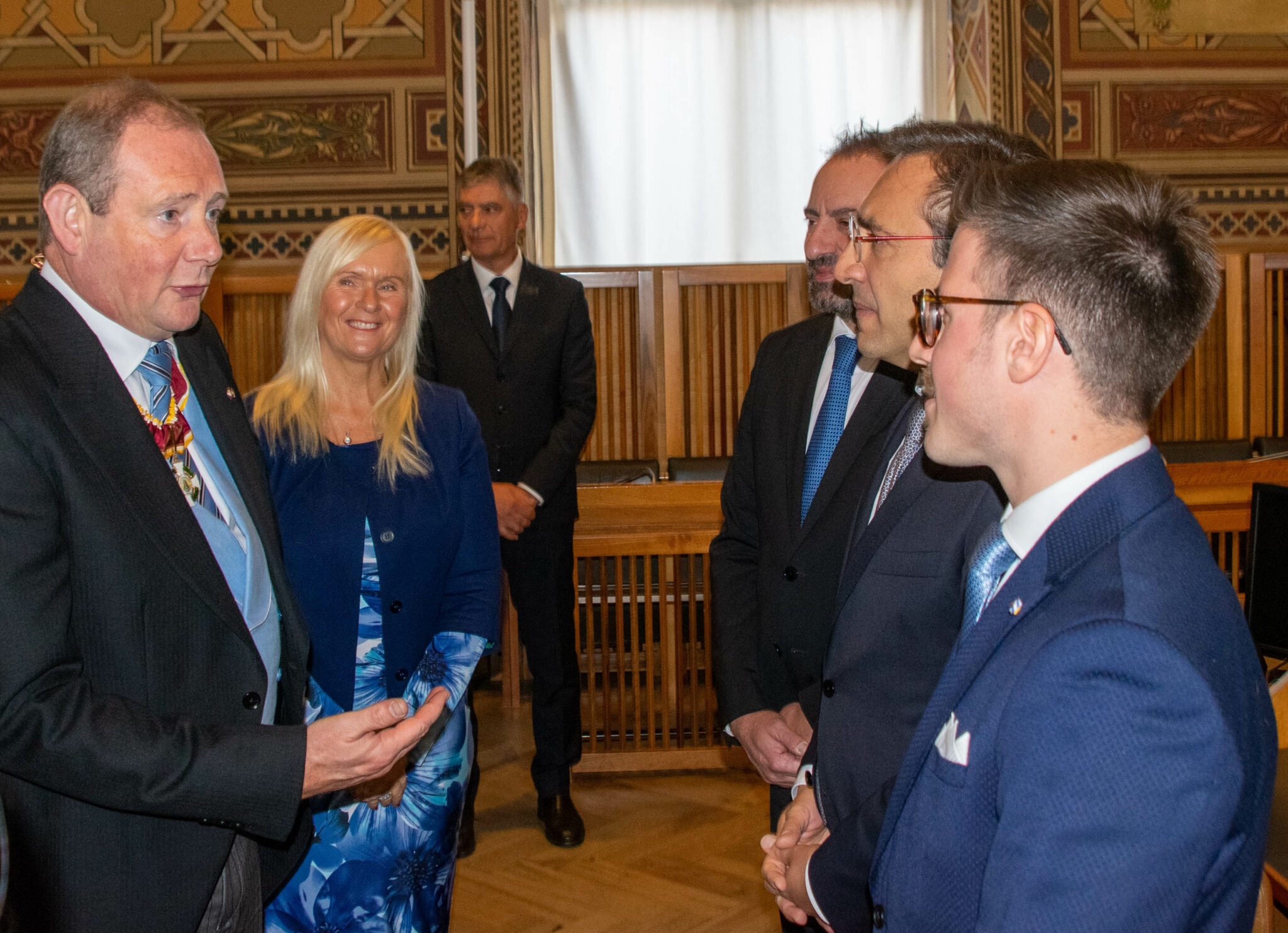 Comm. Prof. Holmes will be a key person in establishing a connection between the University of San Marino and the University of Bolton. This relationship between the two institutions would facilitate the use of the Youth Mobility Scheme.