Cav. Uff. Dominic Johnson CBE, non-executive board member of the UK Department for International Trade, and founding partner and Chief Executive of Somerset Capital Management, visited San Marino on 10-13 October 2021. During this visit, which marked his first time in San Marino, but he promised to return very soon, he received the honour of Knight Officer of the most prestigious Equestrian Order of Saint Agatha.
The Republic of San Marino recognised Cav. Uff. Johnson's valuable support to the Republic on advancing the best interests of the Republic of San Marino in the UK, by assisting on trade issues with a real possibility to achieve the conclusion of two pending economic agreements, as well as the appointment of a trade envoy.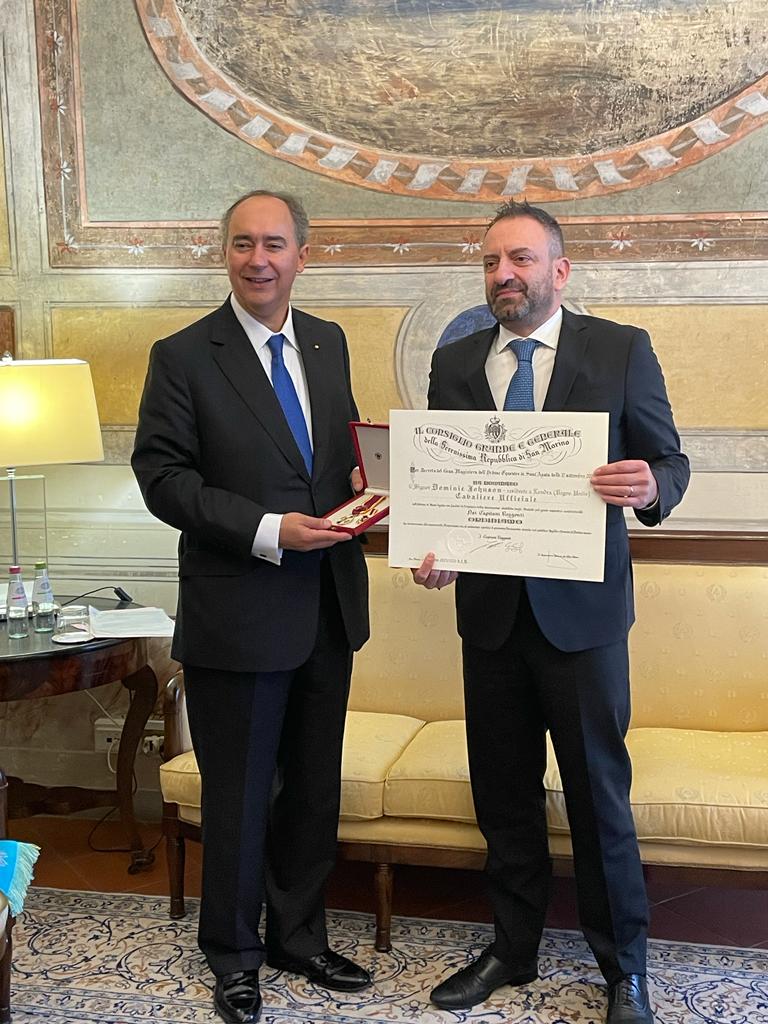 During his visit, Cav. Uff. Johnson was received by the Secretary of State for Foreign Affairs, HE Dr Luca Beccari, who conferred to him the Order of Saint Agatha and had a warm conversation on strengthening bilateral economic cooperation between the two countries, especially now that the UK has left the EU.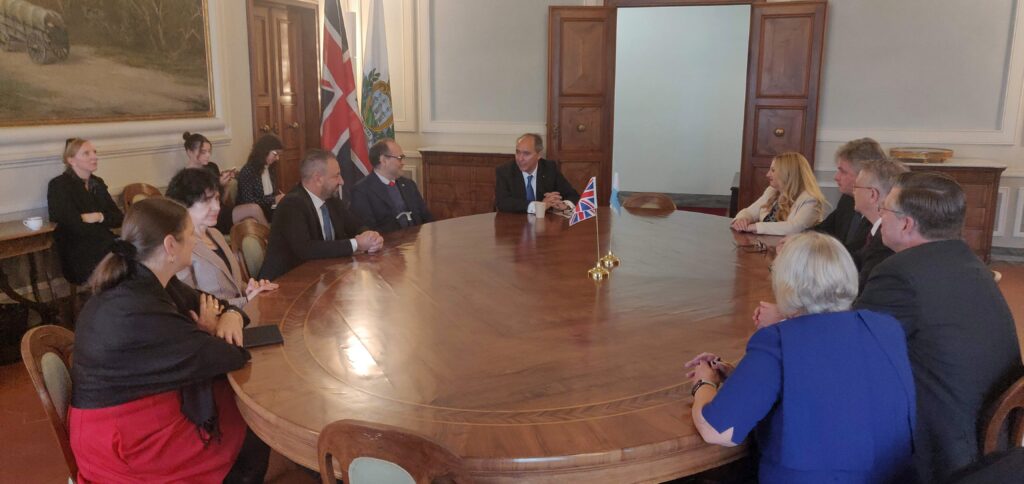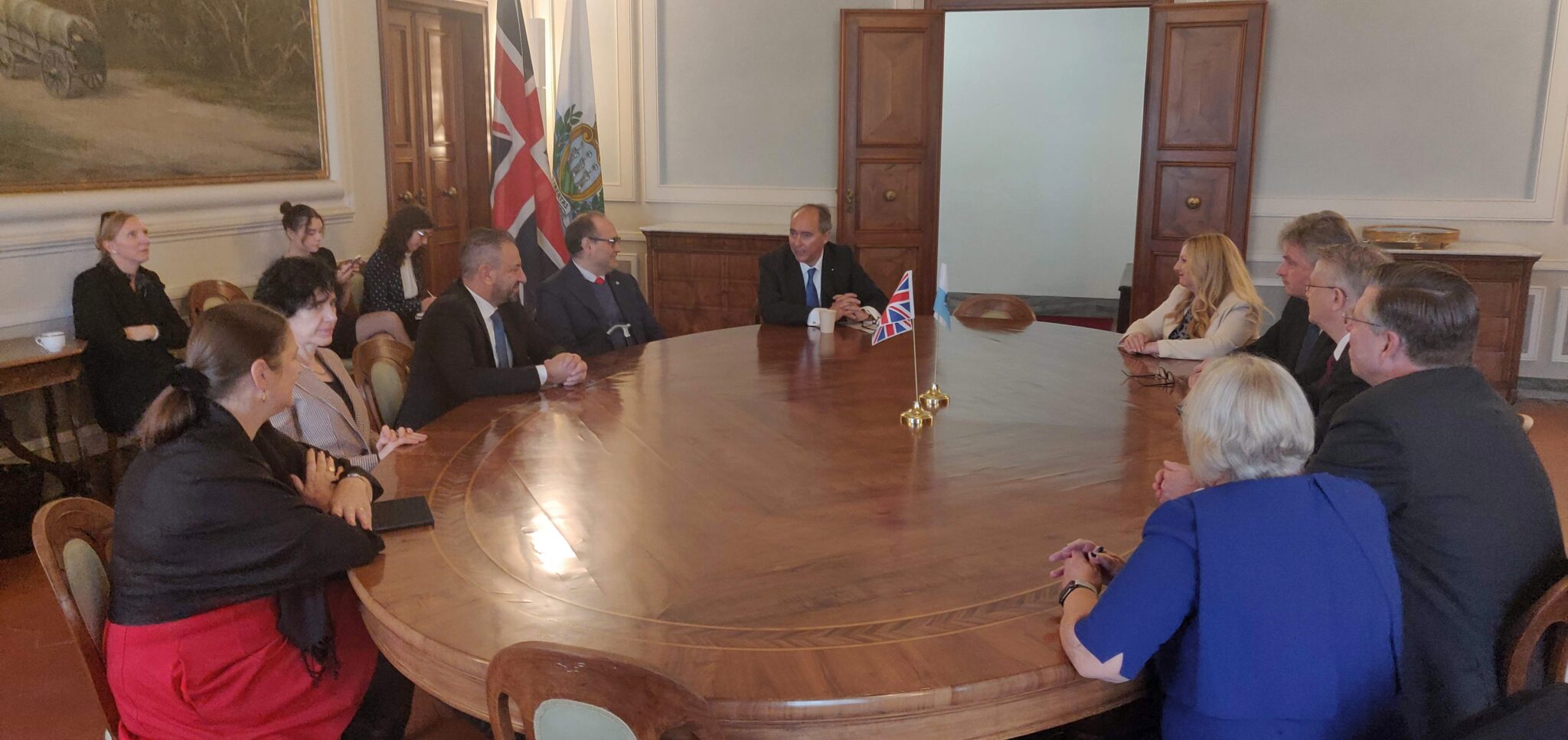 Cav. Uff. Johnson was warmly received in an audience by the Captains Regent, Their Excellencies Francesco Mussoni and Giacomo Simoncini. As well, he held a joint meeting with the San Marino government members, during the latest was discussed how to boost the bilateral relations with a focus on the need to establish the economic legal framework of cooperation between the two countries and use the momentum that now the UK is kin to develop new trade relations, especially with countries outside the EU.
Cav. Uff. Johnson's expertise in economic issues will be vital in concluding the two pending agreements between the UK and San Marino on avoiding double taxation and on the promotion and protection of investments.