On 4 November 2020, Consul Bragagni chaired a joint roundtable of APPG-San Marino and APPG-Italy on the topic: The Future of International Trade. The meeting represented a successful cooperation of Newington Communications, APPGs of San Marino and Italy, San Marino Consulate in London and was sponsored by Tratos UK Ltd.
Mr Andrew Rosindell MP, Chairman of APPG-San Marino together with Mr Alberto Costa MP and Ms Ellie Reeves MP, co-Chairs of APPG-Italy shared with the participants their expertise and were engaged in an open and frank discussion with the other participants in relations to the challenges and opportunities of doing business and trading with the UK in the wake of Covid-19 and in post Brexit era.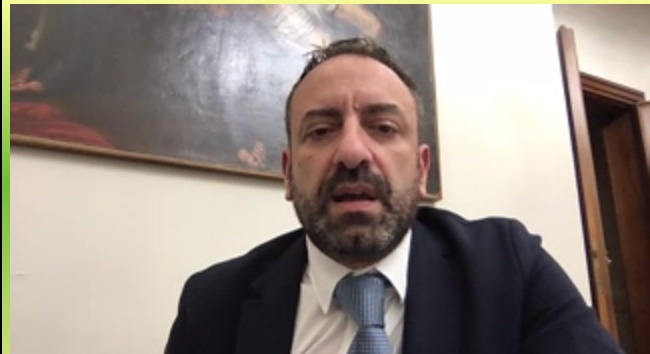 The roundtable discussions benefited from the participation of HE Mr Luca Beccari, Secretary of State for the Foreign Affairs, International Economic Cooperation and Telecommunications of the Republic of San Marino, and Her Excellency Silvia Marchetti, San Marino Ambassador to the UK.
Both high esteemed guests from San Marino highlighted the recent incentives in San Marino, aiming at transforming the oldest Republic and democracy in the world in a very attractive destination for trade and investments for foreigners. Starting from tourism and hospitality and stepping up to the high technology and cryptocurrency, San Marino has unique opportunities to offer to the UK businesses, as well. Now it is the right time to benefit from the UK becoming an independent global trade nation and to finish the work started for concluding the bilateral agreements, which will pave the road forward to create the right framework for the businesses of both countries to start up and operate smoothly.
During the event, panellists answered the questions from participants who expressed their interest to get a deep insight on issues related to the negotiation on the trade deal between the UK and EU, on the adaptation measures in trade activities between the UK, San Marino, and Italy as a result of the COVID-19 pandemic; on the factors influencing the future trade partnership between the three countries with each other and globally, as well on the main barriers preventing more trade to flow between the nations.
MPs and participants highlighted the excellent work being carried out by the Consulate of San Marino in London in boosting friendly relations between the UK and San Marino, as well the necessity to maintain a live dialogue between the relevant institutions of both countries, to which this event proved to be very useful.
At the end of the meeting, Consul Bragagni reiterated the Consulate's full support and dedicated work to keep up the excellent work done so far in strengthening the existing relations between the three countries and highlighted the excellent cooperation that exists between their respective APPGs. He invited all the panellists and participants to visit San Marino as soon as the current Covid-19 pandemic will be over and to explore and feel themselves the excellent Sammarinese hospitality and investments opportunities.