The Association "Emma Rossi", established in San Marino in 2012, periodically organizes the Emma Rossi Award to recognize and accredit the work, commitment and social value of individuals, groups or associations in multiple fields, to which Emma Rossi has paid particular care and attention and for which she has specifically done her utmost.
The Association promotes research, study and training activities and feeds the cultural debate on equal rights and opportunities with particular reference to women's rights; on school and training; on health and social services, on sustainable economic development and environmental protection; on justice and the legal system, etc.
This edition's main theme is "Women who change the world", aiming to recognize and honour those women who, everywhere in the world, have shown courage, strength, resilience, ability and leadership, also by facing personal risks and sacrifices, in promoting positive changes for women and their communities in the civil, economic, social, cultural, artistic and sporting fields.
Please read this edition's award regulations in full.
No individual applications can be made for this award, so if you are interested or would like to submit an application for someone else, please get in touch with the Honorary Consulate via email at cons.londra@gov.sm
About Emma Rossi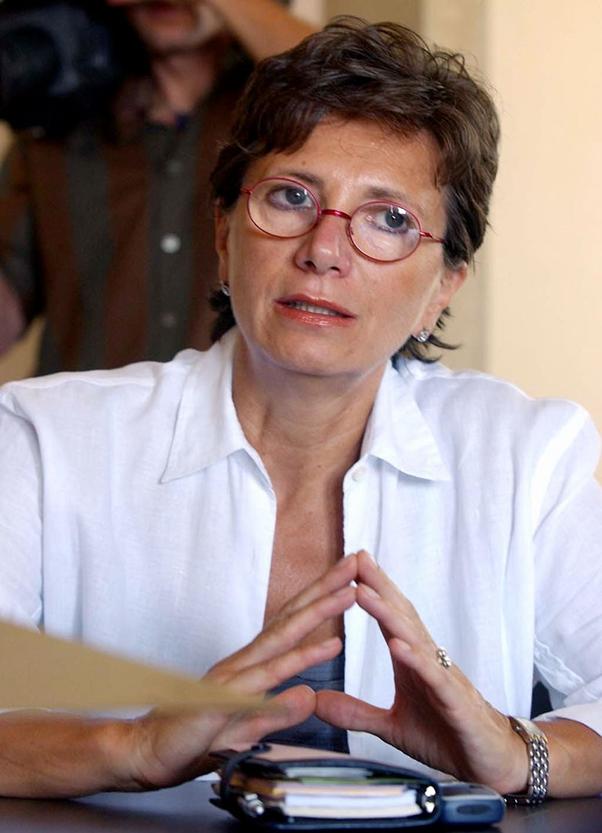 Emma Rossi was a San Marino politician who fought for the rights of women and protected the weakest. She has been a member of the Parliament of San Marino since 1983 and has been a member of the Government several times.
Emma was born in 1952 in Pietracuta di San Leo, now the province of Rimini, to an Italian mother and a San Marino father.
She passed away at the age of 51 on 20 October 2003. Her life, although short, was one of those lives that never knew a moment of rest, always pushed to the maximum, reckless, as is the life of those who live in the present trying to prepare for the future and who, perhaps unconsciously, know they don't have much time ahead of them.
In 1974 she graduated from the University of Bologna in literature and philosophy. Shortly thereafter, she was commissioned to manage the new family home intended to accommodate children and young people in a state of abandonment, after the closure of the local orphanage. In 1977, when it was established, it took over the direction of the Minors Service, which, in addition to the family home, included home assistance for children with families in difficulty, school counselling and the Psychomotor Education Centre, where minors were assisted with severe psychophysical handicaps.
In 1983 she was elected member of the Great and General Council (San Marino Parliament) and soon after she was called to be part of the Government as Secretary of State for Health. Thus began the political and institutional commitment, which she will never leave. In a very short time, she become a leader of the Socialist Party and leader, among the most popular and esteemed, of the San Marino reformist left.
Emma has served as Minister of the Republic of San Marino five times, venturing into completely different sectors: from Healthcare to Public Education, from the Environment to Justice, to Internal Affairs; tasks that she has always carried out with an irrepressible ability to innovate and the most significant reforms, launched in San Marino in those years, bear her signature.
Tireless and overwhelming, her contribution was fundamental for the birth of the Social Democratic Party of San Marino.