On the occasion of the 13th anniversary of San Marino's entry into the UNESCO World Heritage list, as well as to celebrate Dr Bragagni's award of the Officer of British Empire, the Honorary Consulate organised a lunch and a dinner with more than 100 attendees.
Due to a large number of attendees and to comply with the UK government restrictions on Covid-19, the Honorary Consulate organised two events in two different places.
In both events, the venues were decorated with San Marino flags, as well as the dining tables were named after San Marino and its significant persons and a table flag of San Marino was displayed.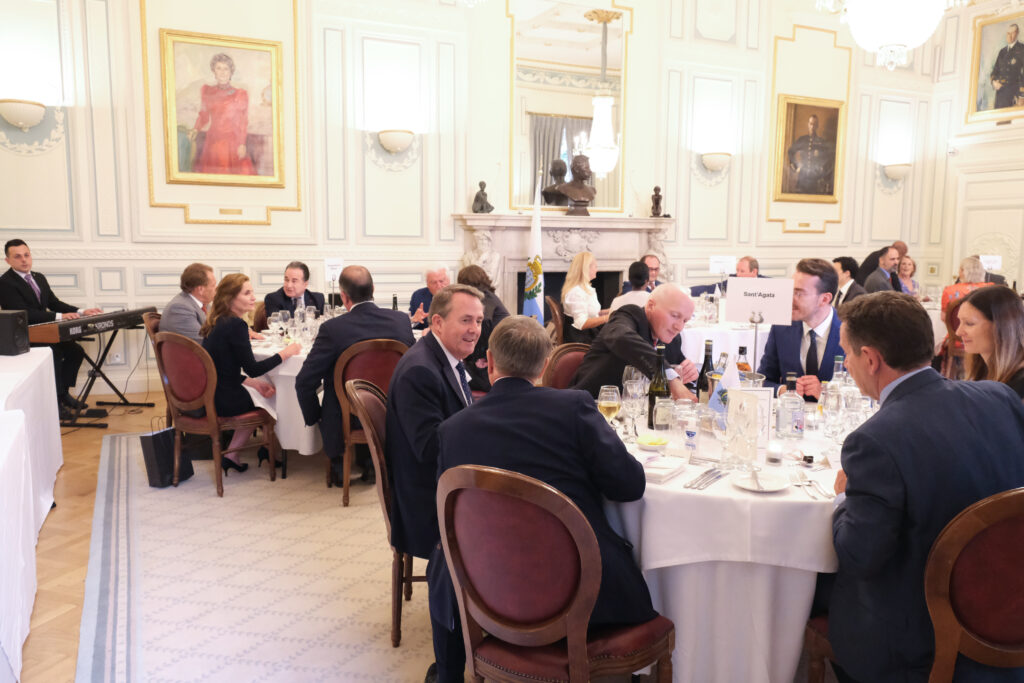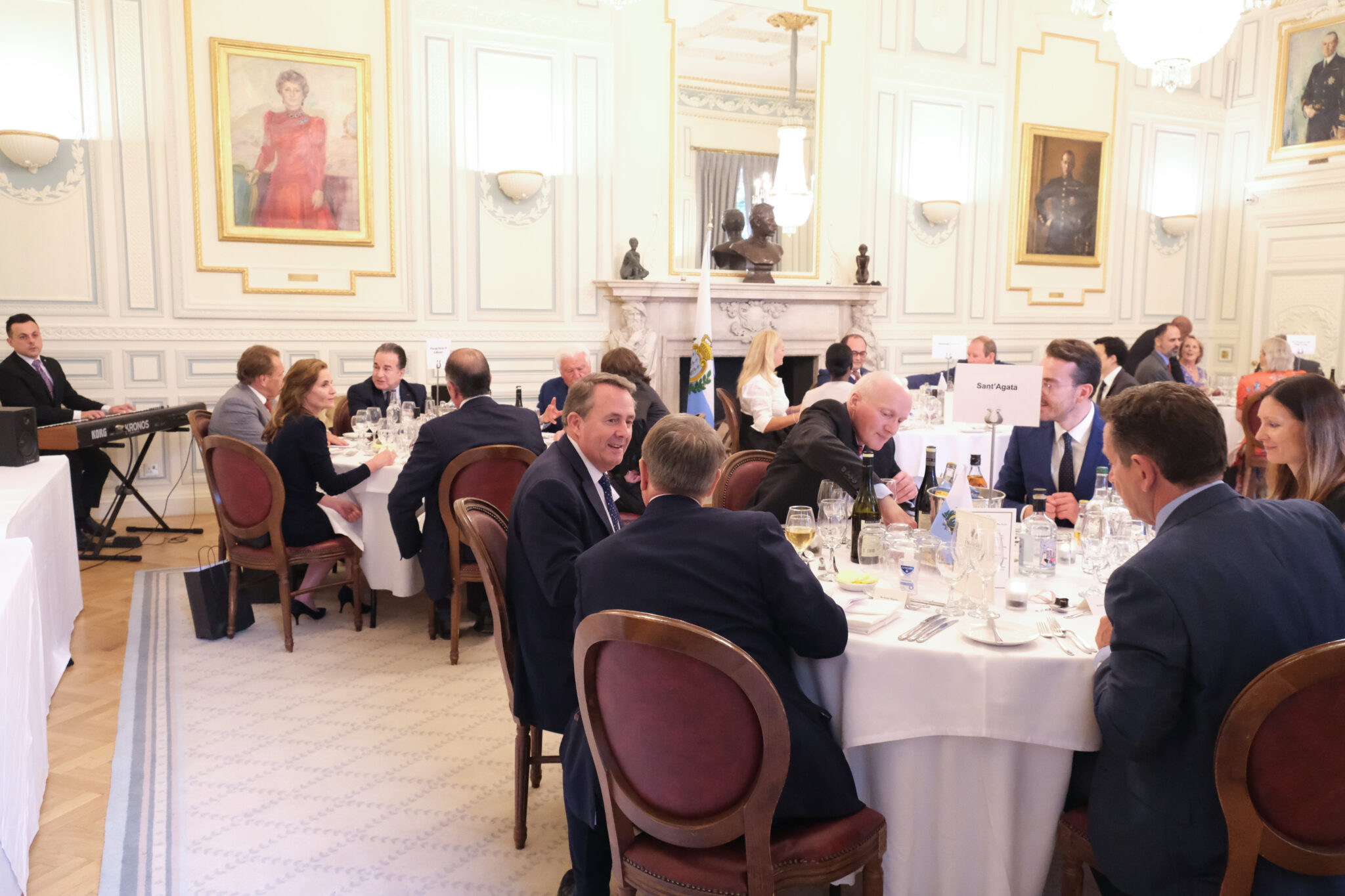 In his Speech, Dr Maurizio Bragagni mentioned that today guests are put in an environment that takes them away from the UK and put them in San Marino,  a unique Republic, a free and democratic city-state that 13 years ago was recognised by UNESCO for its uniqueness, peculiarity and intangible value of the historical-institutional tradition of the ancient Republic of the mountain Titan.
He thanked the Queen for the award of Officer of the British Empire, which will further motivate him to work tirelessly to strengthen friendly bilateral relations between the two countries and each of the attendees for their meaningful presence.