On the 10th of February 2023, the Consulate organised an event to celebrate St Agatha, the co-patron Saint of San Marino.
The Consulate has chosen to celebrate St Agatha Day by celebrating the success and enjoying the beautiful performance of young and talented musicians of the Giovani Armonie string orchestra of Sansepolcro, directed by Maestro Laureta Cuku Hodaj.
The Guard of Honour for this event was organised through the Light Cavalry of the Honourable Artillery Company (HAC). Established in 1861 as an active military unit, the Light Cavalry was re-established in 1979 as a uniformed civilian ceremonial unit for special events. Apart from its military duties, the Light Cavalry formed the official mounted escort for the Lord Mayor of the City of London. The Light Cavalry paraded for Princess Alexandra's visit to the city in 1861, the state visit of Tsar Alexander II in 1874 and was reviewed by Queen Victoria at Buckingham Palace and in Windsor Castle in the 1880s.
Consul Bragagni thanked the participants and briefly spoke about the significance for San Marino of celebrating St Agatha Day. During the event spoke also the Chairman of the APPG on San Marino and the Chairman of the Order of St Agatha Abroad.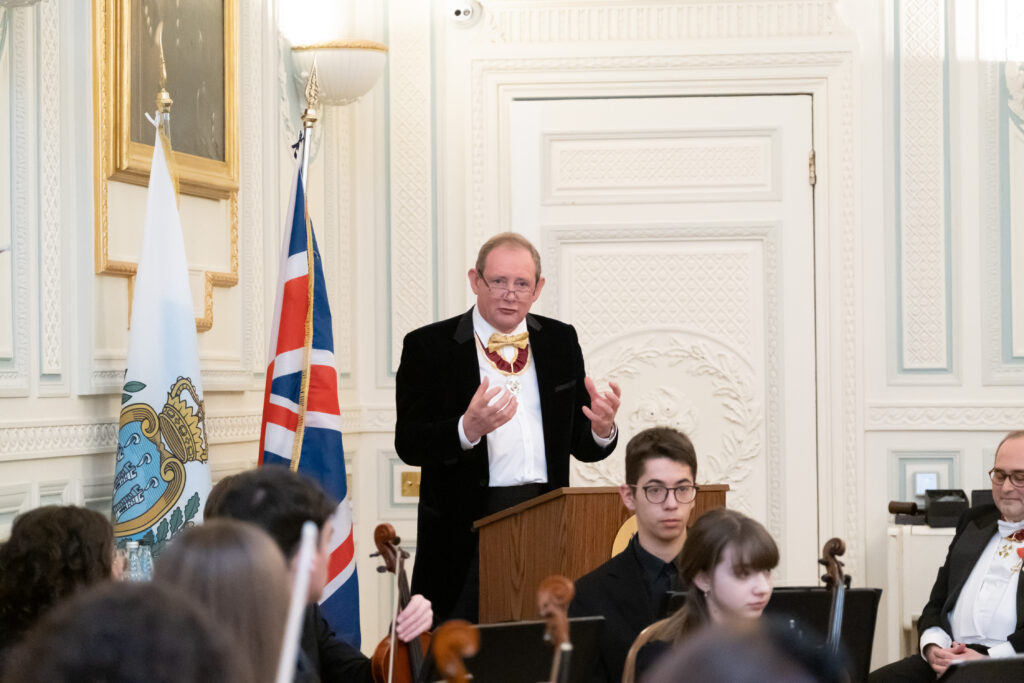 The event benefited from the participation of Knights of the Order of St Agatha and many distinguished guests, selected from the diplomatic corps, UK Parliament, academic institutions, San Marino community and business representatives, who enjoyed the brilliant performance of the young musicians at the prestigious In & Out Military Naval Club. The Mayor of Sansepolcro, Ing Fabrizio Innocenti, was also present.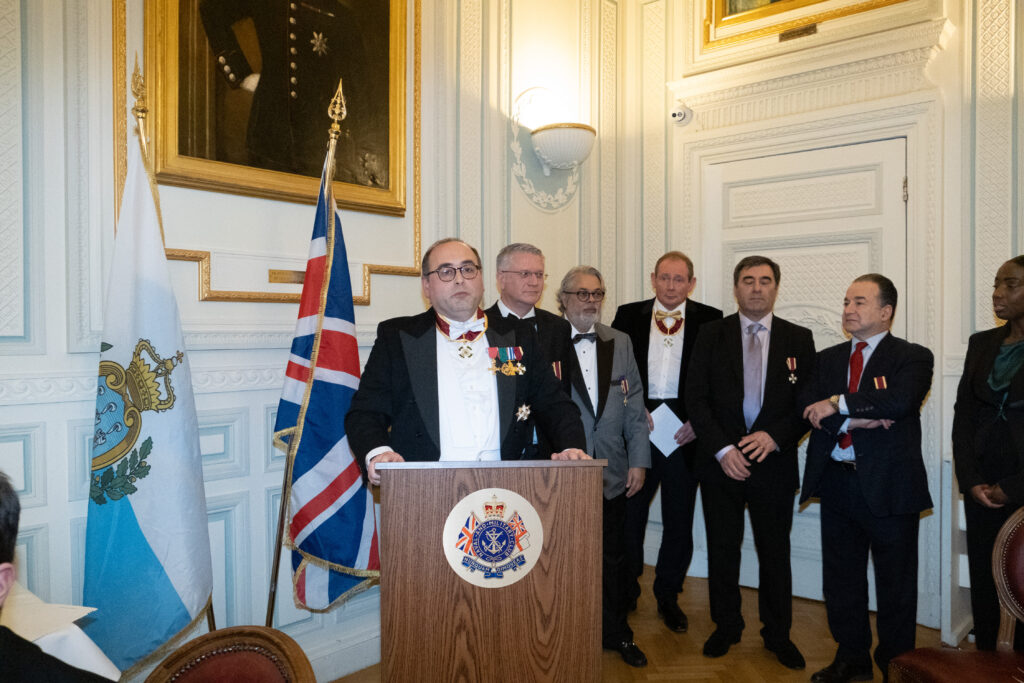 During the Outstanding Achievements Award ceremony, Consul Bragagni mentioned that the celebration of Saint Agatha is meant to be a rich and meaningful event, as such, it couldn't be complete without thanking the Knights of the Order of St Agatha for their contribution to San Marino. Then he awarded the certificates in recognition of their outstanding support to the Consulate and Esharelife Foundation charitable activities to Com Prof George Holmes DL, Cav Joe Ricotta and Giovani Armonie Orchestra of Sansepolcro.
After the concert, the participants enjoyed a reception where they had the opportunity to share their feedback about the event, meet with the young artists and socialise.