The Equestrian Order of Saint Agatha is a State Order established by the Grand and General Council of the Republic of San Marino on 5 June 1923. The Order is reformed by decrees of 15 September 1923 and 9 June 1925.
It is named after Saint Agatha, patron of the Republic, on whose feast day of 5th of February, Pope Clement XII re-established the sovereignty of the Republic in 1740.
It is an Order of merit awarded to foreign nationals who have been positively contributed charitable and other services either for outstanding civil or military services to the Republic or for humanitarian, artistic, political or sporting accomplishments.
The Equestrian Order of Saint Agatha is conferred by the Grand and General Council on the proposal of the Most Excellent Regency of the Republic of San Marino. It has 5 ranks:
Grand Cross
Grand Officer
Commander
Officer
Knight
Saint Agatha
Saint Agatha died in defence of her purity, in Catania, Sicily, where she was born. After Quintanus, the governor of Sicily, tried in vain to force her to consent to sin, she was imprisoned for a month with an evil woman.
He then turned from sensuality to cruelty and had her breasts cut off, but that night Agatha was healed by St. Peter. She was then rolled over sharp stones and burning coals, and finally taken to prison where she died while praying. Her name appears in the Roman Canon.
A year after her death the city of Catania was in great peril from an eruption on Mount Etna. Pagans, too, were numbered among those who fled in terror to the saint's grave. Her veil was taken and held against the onrushing flames, and suddenly the danger ceased. Her grave is venerated at Catania in Sicily.
Saint Agatha is the patron of San Marino, Malta, and of provinces of Catania and Palermo in Italy, and Zamarramala in Spain. As well she is the patron of bell-founders; breast cancer; breast disease; firefighters; earthquakes; eruptions of Mount Etna; fire prevention; jewellers; martyrs; nurses; rape victims; single laywomen; sterility; torture victims; volcanic eruptions.
On Saint Agatha's Day people are encouraged to do:
Bake an Agatha loaf! On St. Agatha's feast day people would bake loaves attached to a picture of St. Agatha and prayers for protection from fires. The parish priests would bless the loaves, and people would keep them in their homes in case of a poor harvest and famine. The prayers would then be hung above the main door of each home to invoke St. Agatha's guardianship.
Spanish tradition associates this feast day with ancient fertility customs. Young men would visit many farms throughout the countryside, singing songs of praise to St. Agatha and invoking God's blessing upon people, animals, and fields. However, if they did not receive the customary gifts of money or food for their services, they would call down a 'quick old age' upon the ungrateful inhabitants of that farm. Although most of us do not live in such communities where this kind of custom would be practicable or even understood, we can pray to St. Agatha for greater openness to the transmission of new life in our culture, and actively affirm and support young couples with children whenever possible.
St. Agatha is the patron saint against fire. Take this day to establish a fire escape plan for the family and to practice a family fire drill. Also check the smoke detectors, fire alarms, and carbon monoxide detectors to see if they are all working. Change the batteries on all the alarms!
Prominent people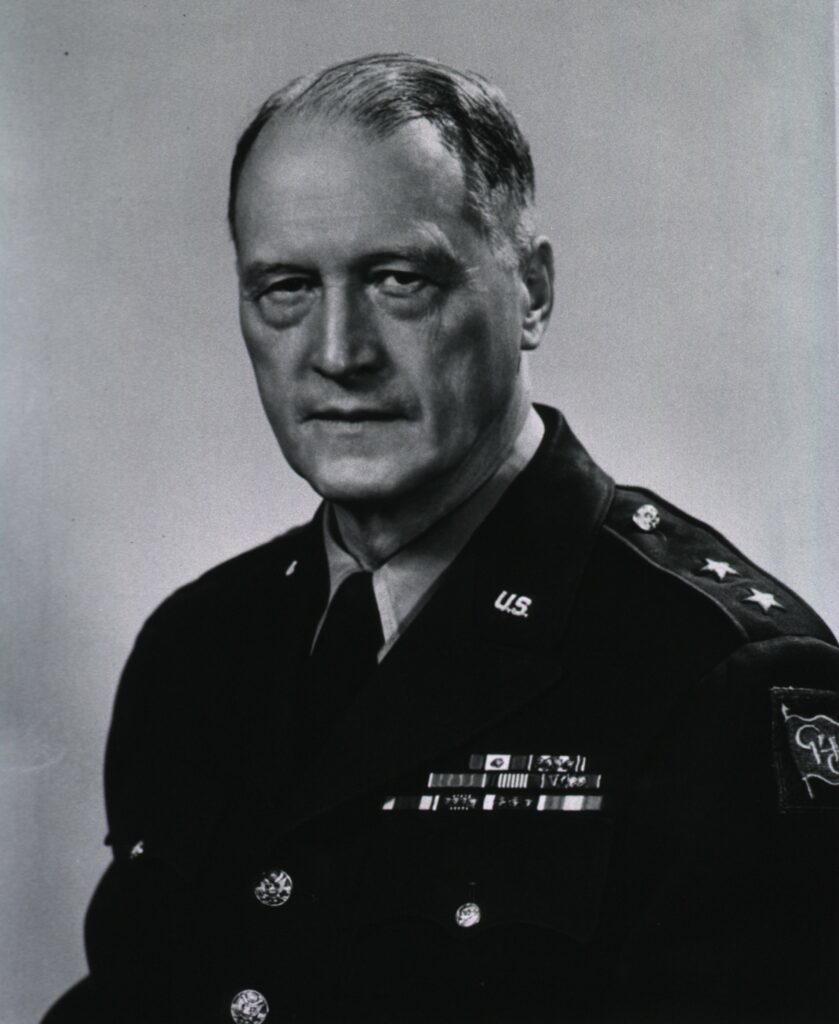 On 4 June 1925 Major General Edgar Erskine Hume was awarded the Officer of the Equestrian Order of St. Agatha.
He served in the U.S Army medical corps, as well he was a writer and amateur ornithologist. At the time of his retirement from the Army, he was the most decorated medical officer in American history.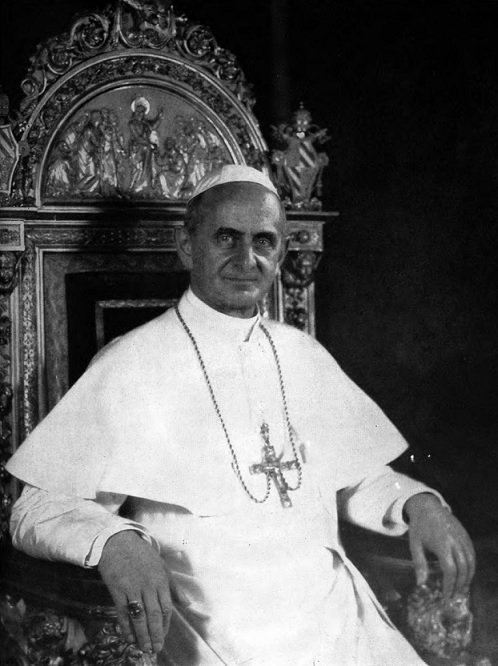 On  19 May 1932, Mons. Giovanni Battista Montini was awarded Grand Officer of the Equestrian Order of St. Agatha.
Montini played an important role in the planning of the Second Vatican Council, serving on the Central Preparatory Commission and the Technical-Organizational Commission. On June 21, 1963, Montini was elected pope on the sixth ballot of voting, taking the name Paul VI.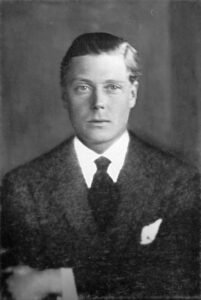 On  22 November 1934, His Royal Highness Edward Albert Prince of Wales, the future King Edward VIII, was awarded the Grand Cross of the Equestrian Order of St. Agatha. 
The insignia of the order were delivered directly into the hands of the Prince during an official audience at Buckingham Palace by San Marino Consul General in London, Melvill Jamieson.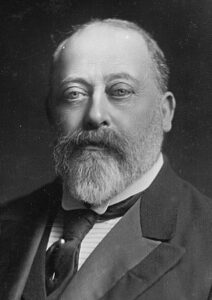 On 22 November 1934, King Eduard VII was awarded the Grand Cross of the Equestrian Order of St. Agatha. 
Edward VII was Prince of Wales and heir apparent to the British throne for almost 60 years. He was King of the United Kingdom of Great Britain and Ireland and Emperor of India from 22 January 1901 until his death in 1910.  He fostered good relations between Britain and other European countries, especially France.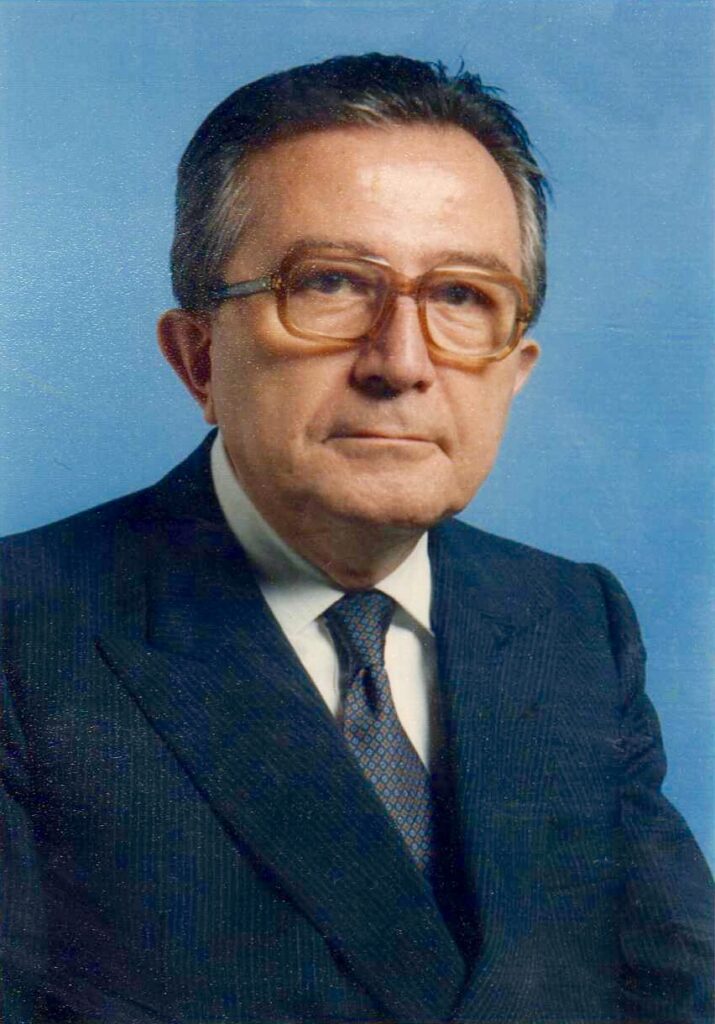 On  June 10, 1968, Giulio Andreotti, was awarded the Grand Cross of the Equestrian Order of St. Agatha. He was one of the most skilful and powerful politicians of Italy in the era after World War II.
Over a 20-year period, he was a leading figure in the Italian Christian Democratic Party (DC) and served as Prime Minister of Italy several times (1972–73, 1976–79, and 1989–92).
On April 6th, 2020, Rt Hon Theresa May MP was awarded the Grand Cross of the Equestrian Order of St. Agatha.
The Republic of San Marino has recognised the Rt Hon Theresa May MP's merits not only as a former UK Prime Minister and a strong woman in the UK politics but as well in promoting and protecting the rights of women and girls worldwide.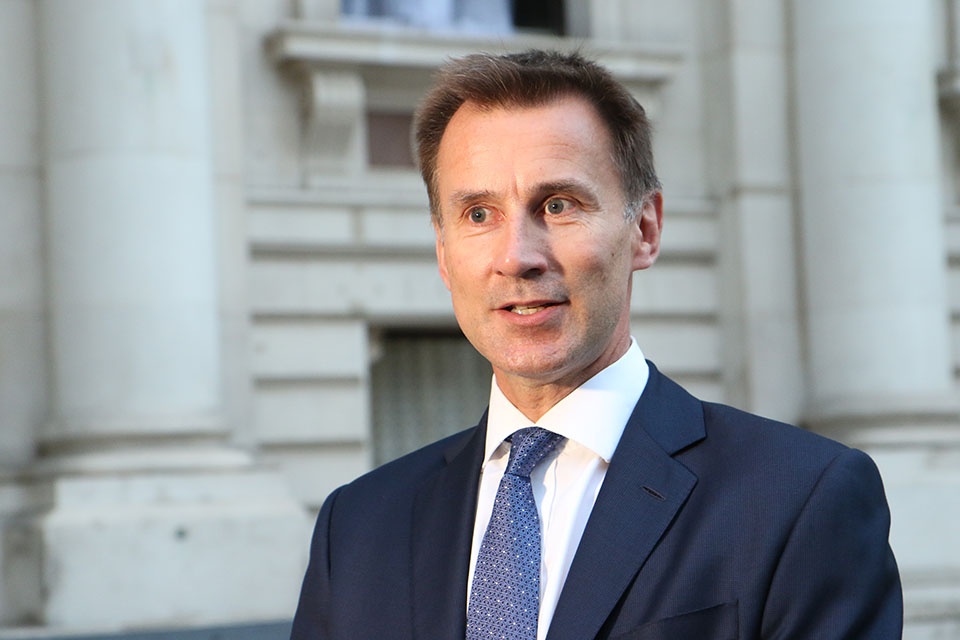 On 6 April  2020, Rt Hon Jeremy Hunt MP was awarded the Grand Officer of the Equestrian Order of Saint Agatha.
The Republic of San Marino has recognised his merits in promoting San Marino best interests in the UK and dedicated work in leading his own charity & supporting other charities worldwide, as well for helping the Republic during the pandemic COVID19.
Below is a list with the names of some of the most prominent people and the rank of the Order of Saint Agatha that the Republic of San Marino has awarded since the establishment of this Order, listed in chronological order from the oldest award date.
This list is prepared in close cooperation with the State Archives of San Marino and will remain here until the  State Archives will publish a full list of awards on their website.
| | |
| --- | --- |
| Order of St Agatha- Prominent people | Rank |
| Honourable Grandi Dino | Cavaliere Grand'Ufficiale – Ordine Equestre di Sant'Agata |
| Conte Pullè Carlo Felice | Cavaliere Grand'Ufficiale – Ordine Equestre di Sant'Agata |
| Azzariti avv. Gaetano | Cavaliere Grand'Ufficiale – Ordine Equestre di Sant'Agata |
| Messea dott. Alessandro | Cavaliere Grand'Ufficiale – Ordine Equestre di Sant'Agata |
| De Fouquiere Augustin Pierre | Cavaliere Grand'Ufficiale – Ordine Equestre di Sant'Agata |
| Bargoni Foscolo | Cavaliere Grand'Ufficiale – Ordine Equestre di Sant'Agata |
| Loze Maurice Henry | Commendatore – Ordine Equestre di Sant'Agata |
| Edgar Erskine Hume | Commendatore – Ordine Equestre di Sant'Agata |
| Gasparri cardinale Pietro | Cavaliere Gran Croce – Ordine Equestre di Sant'Agata e di S. Marino |
| Montini mons. Giovanni Battista -The future Pope Paolo VI | Cavaliere Grand'Ufficiale – Ordine Equestre di Sant'Agata |
| Sua Altezza Reale Edoardo Alberto Principe di Galles | Cavaliere di Gran Croce – Ordine Equestre di Sant'Agata |
| Steblowski dott. Adam | Commendatore – Ordine Equestre di Sant'Agata |
| Colonnello Sir Vivian Gabriel  | Commendatore – Ordine Equestre di Sant'Agata |
| Del Sera Fiaschi marchese Emilio  | Cavaliere di Gran Croce – Ordine Equestre di Sant'Agata |
| Bazzini Edgardo  | Cavaliere di Gran Croce – Ordine Equestre di Sant'Agata |
| Von Hoepfner Alexander | Cavaliere Grand'Ufficiale – Ordine Equestre di Sant'Agata |
| Newton Ravinetti Claudio  | Cavaliere – Ordine Equestre di Sant'Agata |
| Reisinger Enrico  | Cavaliere Grand'Ufficiale – Ordine Equestre di Sant'Agata |
| Manzoni Ansidei conte Luigi  | Commendatore – Ordine Equestre di Sant'Agata |
| Matricardi Donato  | Cavaliere Ufficiale – Ordine Equestre di Sant'Agata |
| Von Graffen generale Karl | Cavaliere Grand'Ufficiale – Ordine Equestre di Sant'Agata |
| Hume Edgard Erskine  | Cavaliere di Gran Croce – Ordine Equestre di Sant'Agata |
| Fiske colon. Norman Edgard  | Cavaliere Grand'Ufficiale – Ordine Equestre di Sant'Agata |
| Sorieri Antonio A.  | Commendatore – Ordine Equestre di Sant'Agata |
| Poletti colon. Charles  | Cavaliere Grand'Ufficiale – Ordine Equestre di Sant'Agata |
| Benson C.E. | Cavaliere Grand'Ufficiale – Ordine Equestre di Sant'Agata |
| Zervudachi magg. L.E.  | Commendatore – Ordine Equestre di Sant'Agata |
| Farinacci colon. Charles J.  | Cavaliere Grand'Ufficiale – Ordine Equestre di Sant'Agata |
| Cowper Valentine Randal Augustus  | Commendatore – Ordine Equestre di Sant'Agata |
| Despax Michael E. | Commendatore – Ordine Equestre di Sant'Agata |
| Patrick S. Stuart | Commendatore – Ordine Equestre di Sant'Agata |
| Elwes colon. Francis Guy Robert  | Commendatore – Ordine Equestre di Sant'Agata |
| Spencer O. A.  | Commendatore – Ordine Equestre di Sant'Agata |
| Thompson Archibald Willliam Stopford | Commendatore – Ordine Equestre di Sant'Agata |
| Snedeker Lendon | Commendatore – Ordine Equestre di Sant'Agata |
| Young W.F.D.  | Commendatore – Ordine Equestre di Sant'Agata |
| Daitz Bernard D. | Cavaliere Ufficiale – Ordine Equestre di Sant'Agata |
| Major ten. Ralph H. Jr. | Cavaliere Ufficiale – Ordine Equestre di Sant'Agata |
| Rogers dott. Paolo N.  | Cavaliere Ufficiale – Ordine Equestre di Sant'Agata |
| Petrillo Clement C. | Cavaliere – Ordine Equestre di Sant'Agata |
| Marchisio Juvenal  | Cavaliere Grand'Ufficiale – Ordine Equestre di Sant'Agata |
| Keeny S. M.  | Cavaliere Grand'Ufficiale – Ordine Equestre di Sant'Agata |
| Barr Howard  | Commendatore – Ordine Equestre di Sant'Agata |
| Moos Edoardo Enrico | Commendatore – Ordine Equestre di Sant'Agata |
| Strachan-Audas magg. Derrick  | Cavaliere – Ordine Equestre di Sant'Agata |
| Generale Mac Clarck  | Cavaliere di Gran Croce – Ordine Equestre di Sant'Agata |
| Walton colon. Charles W.  | Commendatore – Ordine Equestre di Sant'Agata |
| Kinney Edward M.  | Commendatore – Ordine Equestre di Sant'Agata |
| O'Connor Edward M.  | Commendatore – Ordine Equestre di Sant'Agata |
| Scelba rag. Francesco  | Cavaliere – Ordine Equestre di Sant'Agata |
| Andreotti Giulio  | Cavaliere di Gran Croce – Ordine Equestre di Sant'Agata |
| Amor Paul  | Commendatore – Ordine Equestre di Sant'Agata |
| CONSTANT avv. Jean  | Commendatore – Ordine Equestre di Sant'Agata |
| VANDERVEEREN avv. Jose' | Cavaliere Ufficiale – Ordine Equestre di Sant'Agata |
| ZWILLENBERG dott. Hermann Hugo  | Cavaliere di Gran Croce – Ordine Equestre di Sant'Agata |
| GORGA SODERINI conte prof. Daniele  | Cavaliere Grand'Ufficiale – Ordine Equestre di Sant'Agata |
| MAC EWAN Gerald Thomson  | Commendatore – Ordine Equestre di Sant'Agata |
| DE DUIKINGBERG Florin  | Cavaliere Ufficiale – Ordine Equestre di Sant'Agata |
| LARBAUD Valery  | Commendatore – Ordine Equestre di Sant'Agata |
| CHIARAMELLO dr. Domenico  | Cavaliere Grand'Ufficiale – Ordine Equestre di Sant'Agata |
| ONESTI avv. Giulio  | Cavaliere Grand'Ufficiale – Ordine Equestre di Sant'Agata |
| URBANEJA prof. Felipe  | Cavaliere Grand'Ufficiale – Ordine Equestre di Sant'Agata |
| BRUNDAGE Avery  | Cavaliere Grand'Ufficiale – Ordine Equestre di Sant'Agata |
| VIOLA Ettore  | Cavaliere Grand'Ufficiale – Ordine Equestre di Sant'Agata |
| LIFSCHITZ dr. Boris  | Cavaliere Gran Croce – Ordine Equestre di Sant'Agata |
| CAILLARD D'AILLIERES Fernand  | Commendatore – Ordine Equestre di Sant'Agata |
| ROTHSCHILD Robert  | Commendatore – Ordine Equestre di Sant'Agata |
| WILSON John Mitchell Harvey  | Cavaliere Grand'Ufficiale – Ordine Equestre di Sant'Agata |
| DE SCHRYVER Albert  | Cavaliere Gran Croce – Ordine Equestre di Sant'Agata |
| PAULUS DE CHATELET dr. Jean Pierre  | Cavaliere Gran Croce – Ordine Equestre di Sant'Agata |
| SPADOLINI prof. Giovanni | Cavaliere Grand'Ufficiale – Ordine Equestre di Sant'Agata |
| DELPUECH Vincent  | Commendatore – Ordine Equestre di Sant'Agata |
| MOTZ Roger | Cavaliere di Gran Croce – Ordine Equestre di Sant'Agata |
| Barone Georges MOEN DE FERNING  | Cavaliere di Gran Croce – Ordine Equestre di Sant'Agata |
| COOREMANS Lucien  | Cavaliere Grand'Ufficiale – Ordine Equestre di Sant'Agata |
| MABILLE Henri  | Commendatore – Ordine Equestre di Sant'Agata |
| Rt Hon Theresa May MP | Dame of the Grand Cross of the Equestrian Order of Saint Agatha |
| Rt Hon Jeremy Hunt MP | Grand Officer of the Equestrian Order of Saint Agatha |