On 24 June 2020, the Honorary Consulate of San Marino in the UK hosted the first-ever meeting between the Standing Committees on Foreign Affairs of Parliaments of the UK and San Marino. Due to Covid-19 pandemic, the meeting was held virtually, using modern technology.
From the UK Parliament the meeting was attended by Mr Tom Tugendhat MP, Chairman of the UK Foreign Affairs Select Committee and Mr Andrew Rosindell MP- Member of the Foreign Affairs Select Committee and of APPG on San Marino (to be established formally on July 1st, 2020).
From the San Marino Parliament the meeting was attended by Mr Paolo Rondelli, Chairman of San Marino Standing Parliamentary Committee for Foreign Affairs, accompanied by Dr Maurizio Bragagni- Honorary Consul of San Marino in the UK.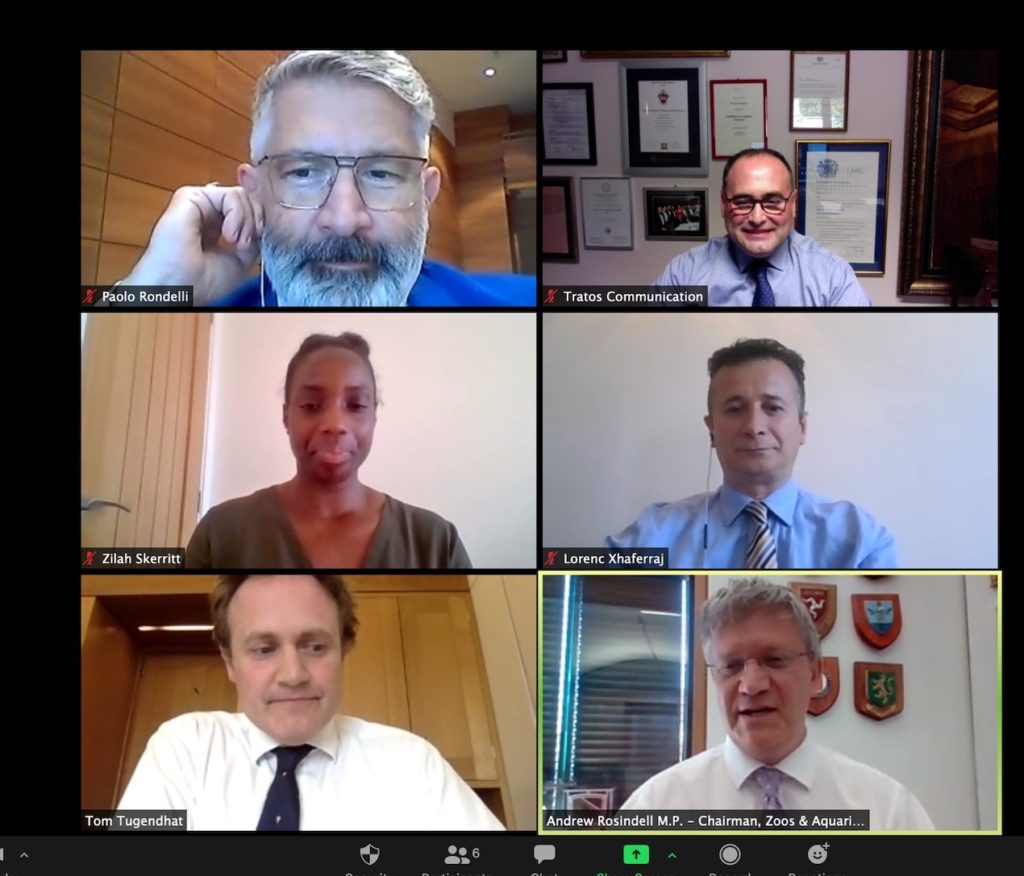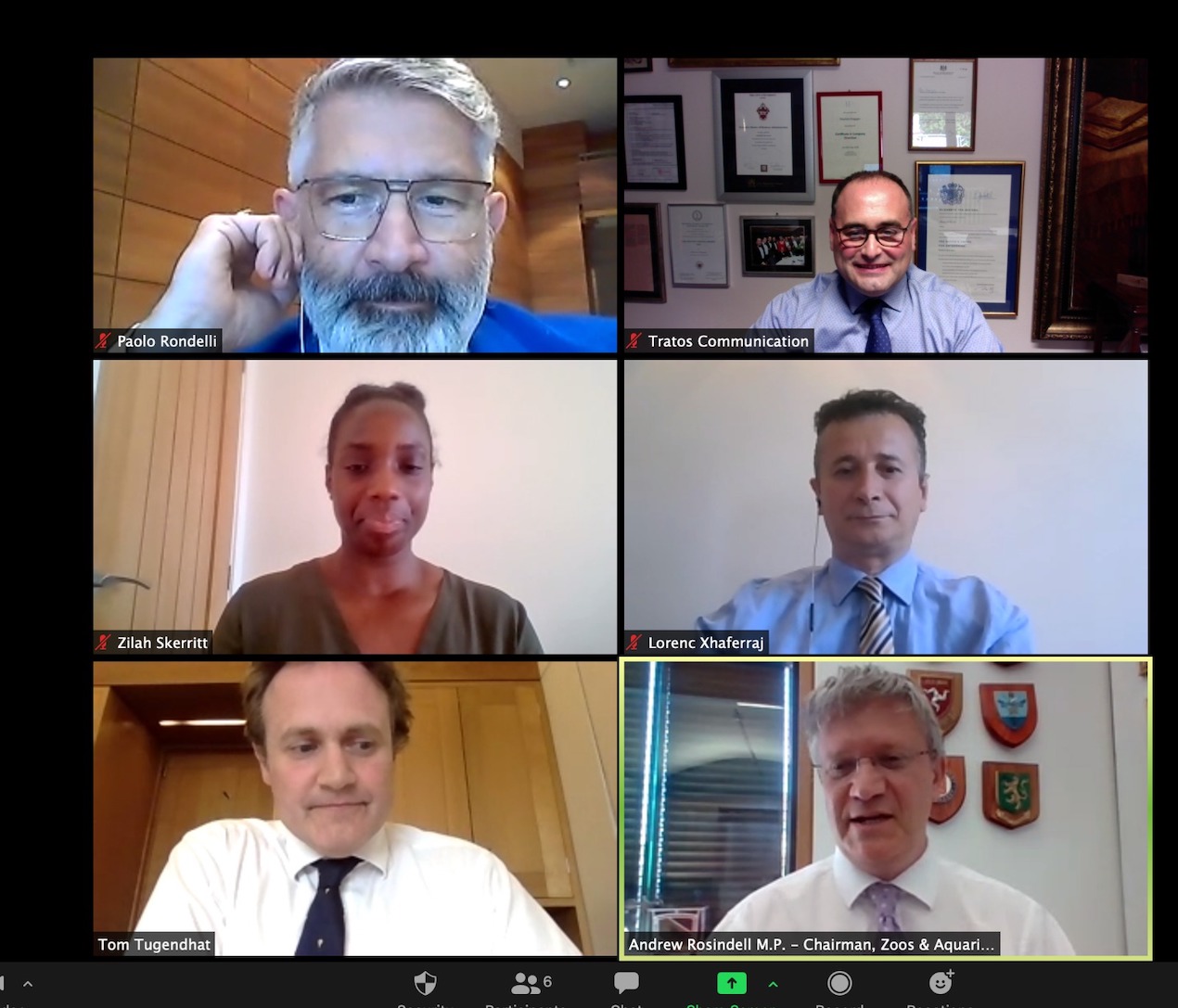 At the outset, the participants welcomed the organisation of this meeting using modern technology and stressed the significant fact that despite this was their first meeting at such format, the relations between the UK, the oldest monarchy and democracy in the world, and San Marino, the oldest republic and democracy in the world, have been traditionally warm and mostly developed in the framework of international fora.
They expressed their deepest sympathy with the victims of the COVID-19 pandemic. Both countries, unfortunately have been hit hard by the Covid-19 pandemic and participants recognised that global solidarity and cooperation are needed more than ever to defeat COVID-19 and to ensure economic recovery.
They shared the common view on the need to intensify multidisciplinary bilateral cooperation between the UK and San Marino in the fields of mutual interest, starting from the parliamentary dimension. The upcoming launch of APPG on San Marino in Westminster on July 1st, is an event of great significance in the history of diplomatic relations of both countries and a very solid starting point to boost the existing relations.
Both parties expressed their full support for the excellent work done so far by the Honorary Consulate of San Marino in London and entrusted it to lead the future work on reaching several bilateral agreements, for example on promoting youth education and mobility, avoiding double taxation and on investment protection.
Being resolved to further strengthen the friendship, both parties extended an open invitation to each other and members of Committees to visit their respective Parliaments. The invitations were accepted by parliamentarians of both countries, who hoped to be able to visit the respective countries as soon as possible. The meeting ended by expressing the shared commitment to remain actively engaged in using the parliamentary dimension to boost diplomatic and economic ties between the two countries.