The Honorary Consulate published its newsletter on the day of the 98th anniversary of the Equestrian Order of Saint Agatha, co-patroness of the Republic, established on 5th June 1923.
In the newsletter San Marino citizen will find a summary of some of the most important events organised by the Honorary Consulate, as well useful information on upcoming events, how to access consular services and be in touch with the Honorary Consulate.
The newsletter was distributed to citizens who had previously subscribed to receive it. We encourage all the San Marino citizens, resident in the UK, to subscribe to receive the newsletter using this form on the main page.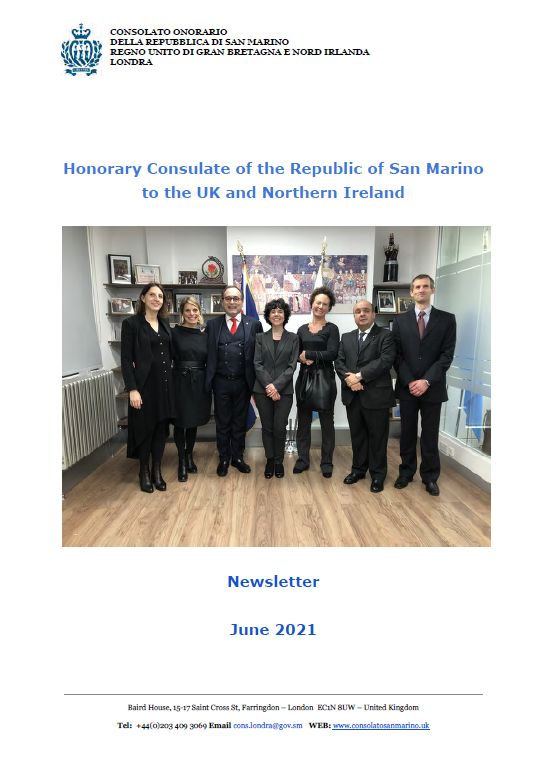 You may also download a copy of the newsletter here.