HE Mr Teodoro Lonfernini, Secretary of State for Labour of the Republic of San Marino received an Honorary Doctorate in Politics from the University of Bolton, which is ranked by The Guardian among the top 50 universities in the United Kingdom. Bolton University plays a fundamental role in developing the potential and talent of tens of thousands of students that come from so many different parts of the world.
During this visit, Mr Lonfernini accompanied by Consul, Dr Maurizio Bragagni OBE, met with the Chancellor of the Bolton University, The Earl of St Andrews, George Philip Nicholas Windsor, the Vice–Chancellor, Professor George Holmes DL and other management and academic staff members of the university.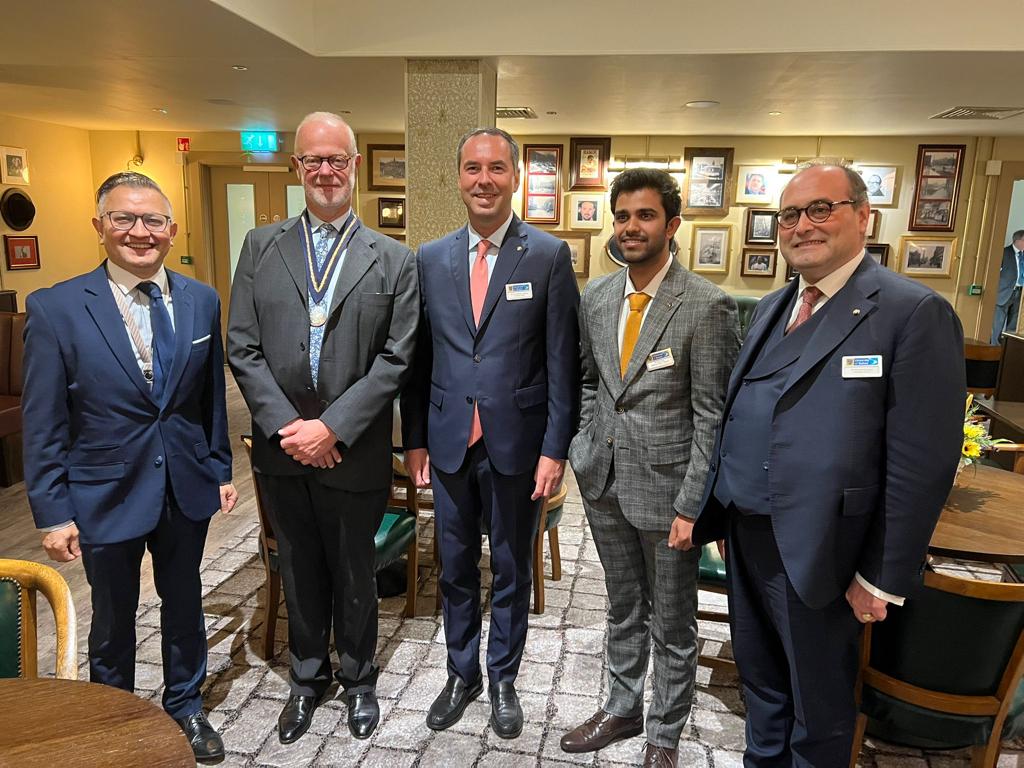 During these meetings, there were discussed matters in relation to making the Youth Mobility Scheme more attractive to the students of Bolton and San Marino Universities as well as about the so far achievements and the future role of the Consulate of San Marino in London in promoting and protecting the best interests of San Marino and its citizens in the UK.
Another important meeting was held with the Rt Hon Gavin Williamson MP, former Education Secretary and Defence Secretary, during which there were discussed matters of the current role and achievements of the APPG on San Marino and how to better use the parliamentary dimension in strengthening bilateral cooperation. Mr Williamson expressed his wish to join the APPG on San Marino and contribute with fresh ideas for its future work.