On 6th October 2022, Consul Dr Maurizio Bragagni OBE met with Miss Tatum Burgess, Head of European Relations, Government of Jersey, at their office in London.
The meeting was organised by the Consulate aiming at assessing the opportunities of bilateral cooperation between the two countries.
Jersey is a self-governing parliamentary democracy under the British Crown, with its own financial, legal, and judicial systems, and the power of self-determination. Jersey is the largest of the Channel Islands, between England and France and has an international identity separate from that of the UK,] but the UK is constitutionally responsible for the defence of Jersey.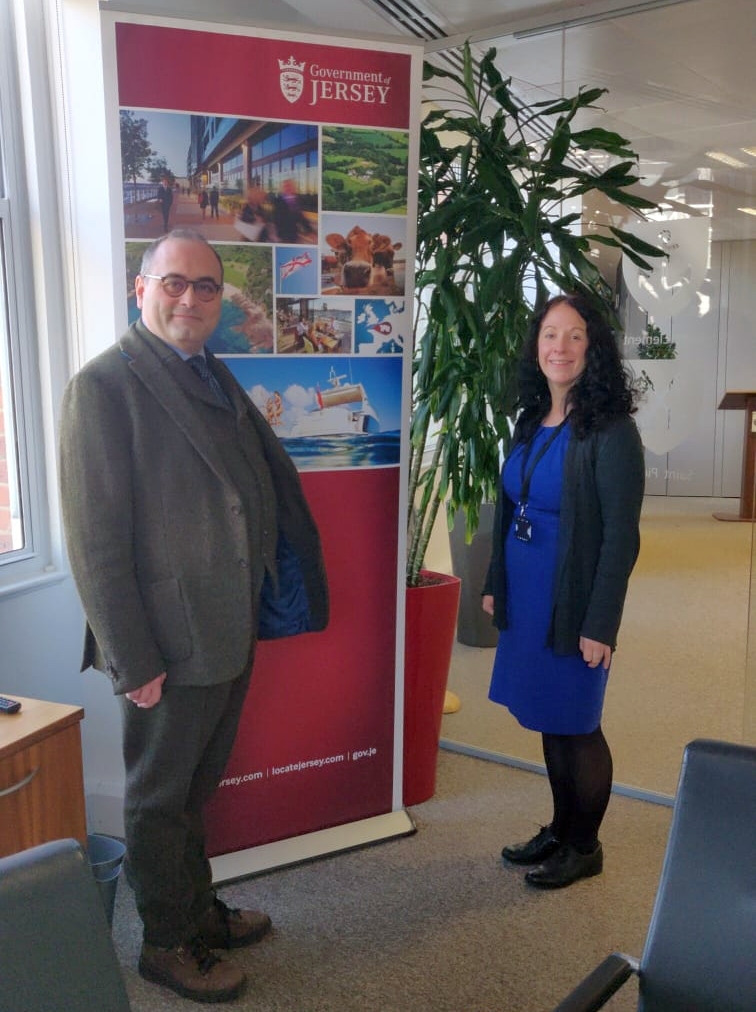 Consul Bragagni briefly informed the counterpart about history, tradition, culture and current place of San Marino in the international arena, highlight the importance of defending freedom and the rule based international order. He mentioned a wide spectrum of opportunities to cooperate with Jersey, emphasizing the similarities, including challenges and priorities, of small countries in today's world.
Miss Burgess, after expressing the appreciation for this meeting, informed about the past and current political & societal developments of Jersey and highlighted some particularities of Jersey as a self-governing territory.
Then, both counterparts discussed on the ways how the two countries can boost the bilateral cooperation, ranging from exchange of official visits from government and business representatives and concluding a friendship  MoU, to signing economic agreements and branding the small states in the international forums.