On September 1st, 2020, during a ceremony organised at Palazzo Begni, the Honorary Consul of the Republic of San Marino in the United Kingdom, Dr Maurizio Bragagni, has received the honour of Commander of the Equestrian Order of Saint Agatha.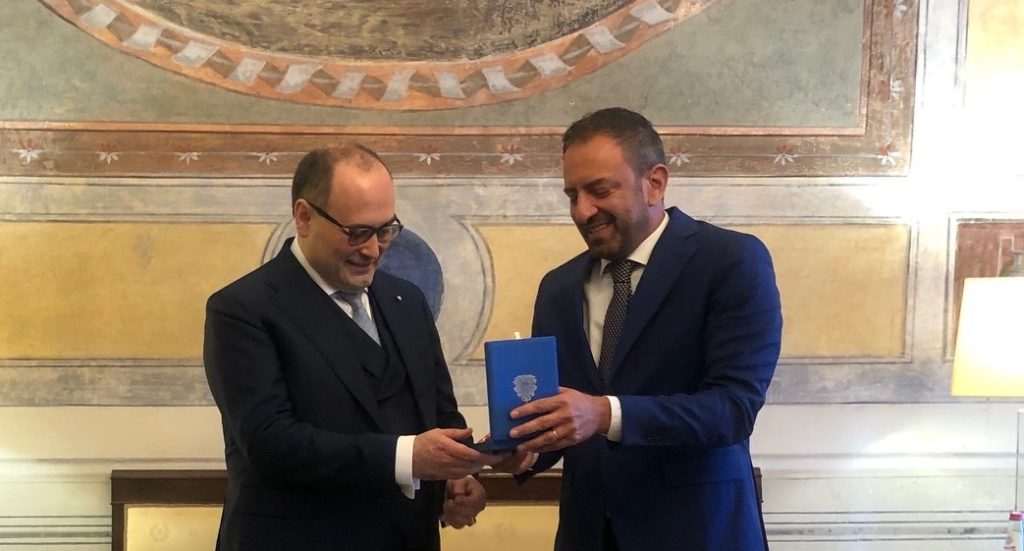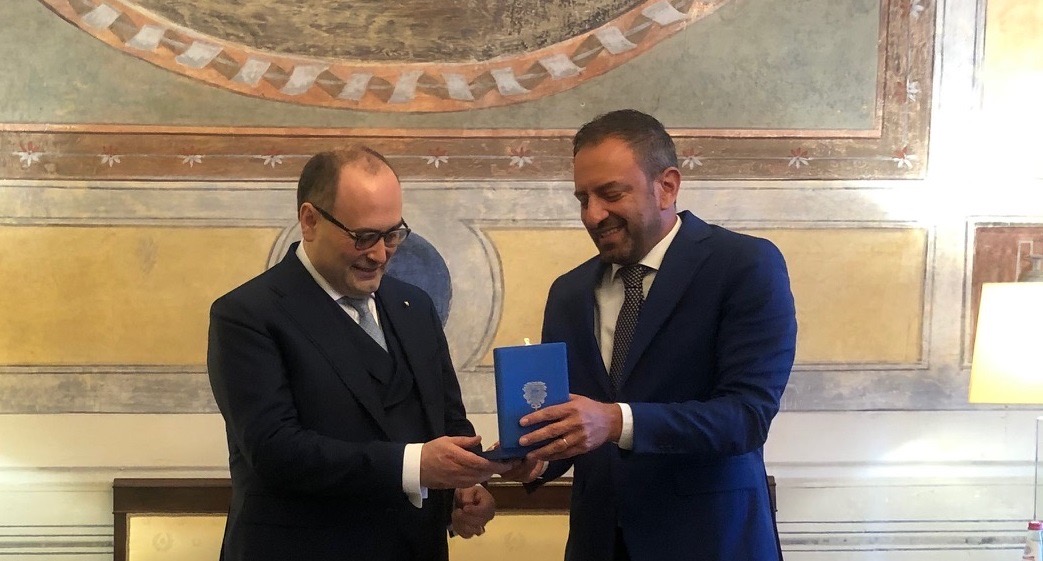 In presenting this award, the Secretary of State for Foreign Affairs, HE Mr Luca Beccari, on behalf of the Republic expressed to the Consul the deepest gratitude for his commitment and the intensive activity carried out during the difficult period of the health emergency caused by the Covid-19 pandemic. A precious commitment, especially aimed at raising awareness of the real impact of the pandemic to the Republic among several UK officials and San Marino citizens abroad, as well in finding forms of solidarity for mobilising the resources to fight against Covid-19 in San Marino, both on a personal and institutional level.
As well, Mr Beccari praised Consul Bragagni for all the activities that the Honorary Consulate in London has done since the beginning of his mandate, in terms of further strengthening the bilateral relations between San Marino and the UK, promoting the economic, tourism and cultural interests of San Marino in the UK and protecting the best interests of citizens of San Marino resident in the UK.