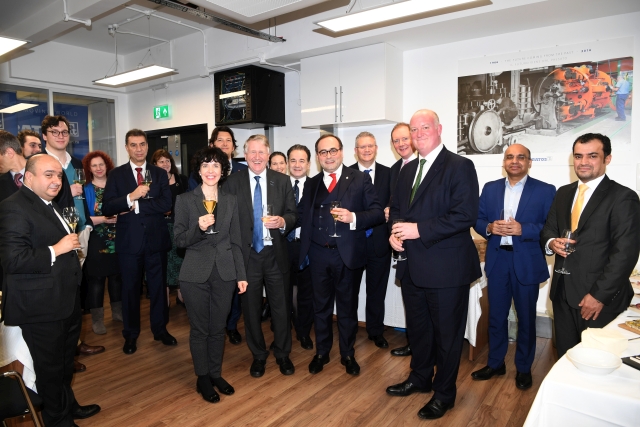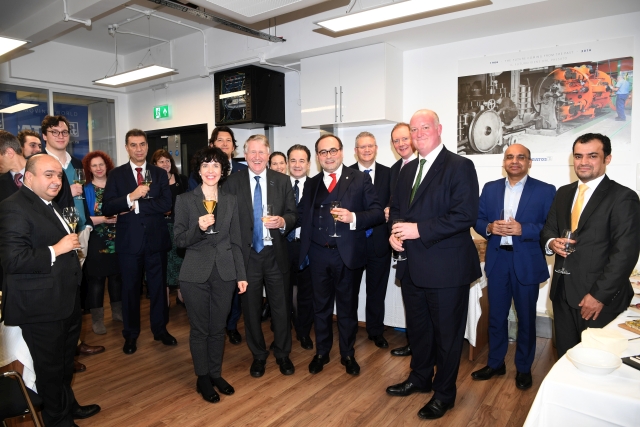 On January 30th, 2020 the new Consulate of San Marino in London organised the official opening ceremony. During this ceremony, distinguished guests had the rare opportunity to learn and deepen their knowledge about one of the oldest republics in the world. This ceremony benefited from the participation of a mixed group of distinguished guests from the UK Government and Parliament officials, diplomatic corps, businesses, academia and San Marino citizens.
The guest of honours remarks were made by Mr. Neil Holland, Director of Protocol and Vice-Marshal of Diplomatic Corps, HE Dr Silvia Marchetti, Ambassador of San Marino to the United of Great Britain and Northern Ireland and Mr Nawaf Boshaibah, who spoke on behalf of Ambassador Al Duwaisan of Kuwait, the Dean of Diplomatic Corps in London.
Mr Holland praised San Marino for its democratic values and offered the full support of Foreign and Commonwealth Office to further strengthen the relations between the two countries, as "your success is our success too". Mr Boshaibah expressed the sincere wishes on this occasion on behalf of the Dean of Diplomatic Corps in London and welcomed San Marino Honorary Consulate among the diplomatic corps of London, wished the best success in its mission and offered the full support of the London Diplomatic community.
Ambassador Marchetti in her remarks thanked the guests for their presence in this very significant moment of bilateral relations with the UK and stressed the importance of further strengthening them in the future. She highlighted some of the most attractive things about visiting and investing in San Marino and expressed her belief that with the help of the Honorary Consulate the relations with the UK will grow even stronger.
Dr Maurizio Bragagni, the newly appointed Honorary Consul, who moderated the whole event and cheered up the guests, said that he was honoured to serve as Honorary Consul of a country with roots as old as democracy, and provided to the guest relevant information on the particularities why they should visit and invest in San Marino.
The event continued with a ribbon-cutting ceremony and afterwards, Dr Bragagni invited all the guests to fill up the champagne glasses and raised the first toast to The Queen and the second one to the Captains Regents of San Marino.
The guests enjoyed till late a rich reception with food and San Marino wine, during which they had the opportunity to learn more about San Marino through chatting directly with Ambassador Marchetti, consulate's staff, San Marino citizens, as well watching on the screens video promotional messages.
Before leaving, the guests were given a gift pack, containing San Marino Official emblem (silver and fine made) and leaflets on tourism and doing business in San Marino, prepared in cooperation with Economic Development Agency of San Marino.