Lord Rami Ranger CBE, a prominent British businessman and politician, visited San Marino from September 25th to 28th, 2023. Lady Ranger, Mr John Atwal OBE & Mrs Jito Atwal and Mr Pawan Kansal &Mrs Sandhya Kansal accompanied him. The visit was graciously hosted by Consul Prof Maurizio Bragagni Esq OBE, marking a pivotal moment in the growing ties between the United Kingdom and San Marino.
Lord Ranger's dual role as a British politician and a successful entrepreneur has been pivotal in promoting the best interests of San Marino in the UK. One significant achievement has been ratifying the Double Taxation Avoidance (DTA) agreement, which fosters economic cooperation between the two nations. His efforts have also attracted foreign direct investments, bolstering San Marino's economic prospects. 
As an active member of the UK All-Party Parliamentary Group (APPG) on San Marino, Lord Ranger has ardently advocated for expeditious DTA agreement signing. His dedication to strengthening UK-San Marino relations is commendable and augurs well for the future of this bilateral partnership.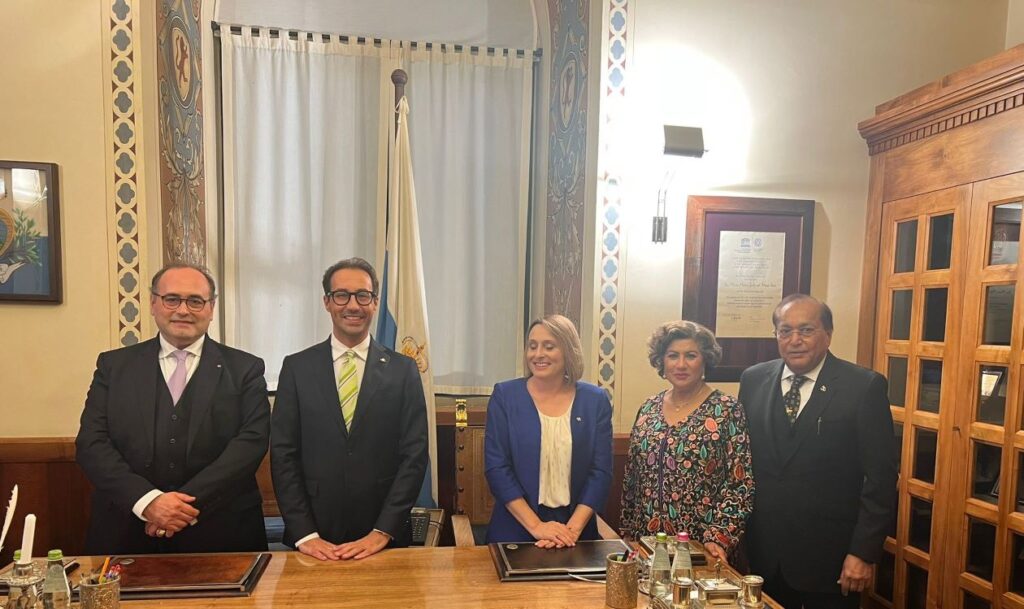 During his visit to San Marino, aiming at boosting political & economic cooperation between San Marino and the UK, he met the Captains Regent, Their Excellencies Alessandro Scarano and Adele Tonnini, San Marino government members, the Secretary of State for Foreign Affairs for the International Economic Cooperation and Telecommunications, HE Dr Luca Beccari, the Secretary of State for Education and Culture, University and Scientific Research, Youth Policies HE Mr Andrea Belluzzi and with the Secretary of State for Work and Planning Economics, HE Dr Teodoro Lonfernini, as well as several members of the Great and General Council of San Marino (Parliament).
The delegation also visited the Fallen Soldiers Memorial of Monte Pulito in Faetano, dedicated to Gurkha soldier Sher Bahadur Thapa, who fell in September 1944 and was awarded the Victoria Cross(the highest military honour of the then British Empire). The group laid three wreaths in memory of the Nepalese hero and all civilian and military Fallen within the territory of San Marino.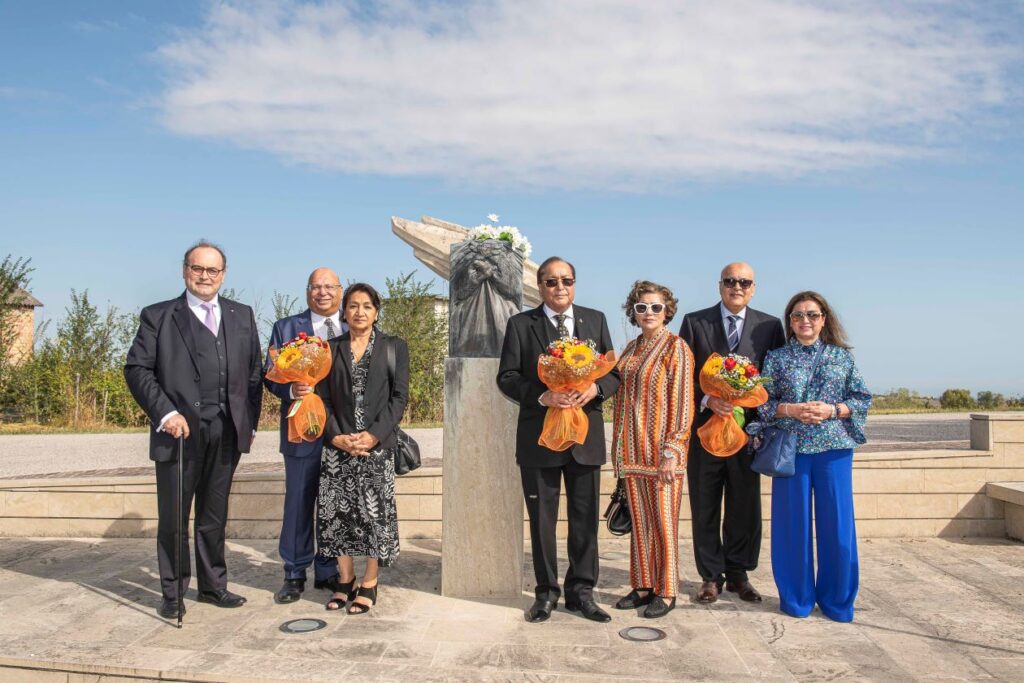 During the visit, Daniele Cesaretti, an expert on the Italy Campaign between 1943 and 1945, explained to the visitors the significance of the monumental complex inaugurated in 2008 and the Victoria Cross. Consul Bragagni took the opportunity to propose the presentation of the book "Faetano 1944 Victoria Cross" to the House of Lords.
The visit of Lord Ranger unequivocally demonstrated his unwavering support for San Marino and his commitment to continue promoting the best interests of San Marino within the political landscape of the UK.