In brief
San Marino, officially the Most Serene Republic of San Marino, is often abbreviated to the Republic of San Marino. Founded on 3 September 301 A.D., it is one of the world's oldest republics surviving from a time when city-states spread across Europe.
According to tradition, San Marino was founded by a Christian stonemason named Marinus the Dalmatian, who fled the island of Arbe to escape the anti-Christian Roman Emperor Diocletian. Marinus hid on the peak of Mount Titano and founded a small community of people following their Christian beliefs.
In memory of Marinus the stonemason, the land was renamed "Land of San Marino," then called the "Community of San Marino," and was finally changed to its present-day name, "Republic of San Marino."
Its rugged isolation helped the enclave to develop and keep its independence. The country became a republic in the 1300s. An 1862 friendship and cooperation treaty with Italy, which has since been revised and expanded, reinforced San Marino's independence.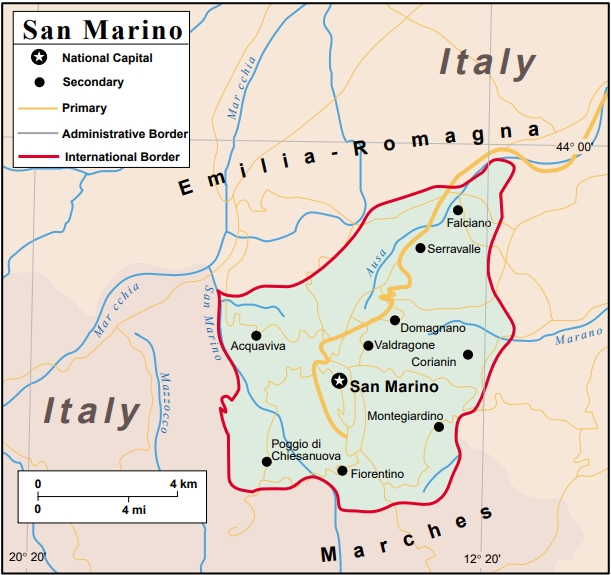 The land area of San Marino consisted only of Mount Titano until 1463 when the republic entered into an alliance against Sigismondo Pandolfo Malatesta, Lord of Rimini, who was later defeated. As a result, Pope Pius II Piccolomini gave San Marino the towns of Fiorentino, Montegiardino and Serravalle. Later that year, the town of Faetano joined the republic on its own accord. Since then, the size of the country has remained the same.
San Marino has been occupied by foreign militaries twice in its history, both for only short periods of time. In 1503 Cesare Borgia, known as Valentino, occupied the republic until his death several months later. In 1739, Cardinal Alberoni used military force to occupy the country, but civil disobedience was used to protest this, and clandestine notes sent to the Pope to obtain justice were answered by the Pope's recognition of San Marino's rights and restoration of independence.
In 1797, although Napoleon invaded Italy, San Marino's situation was unaffected. Indeed, following the Napoleonic Wars, San Marino's independence was recognized in 1815 at the Congress of Vienna.
In 1849, San Marino agreed to provide refuge to the famed Italian nationalist Garibaldi in defiance of Austrian forces In 1862, relations with Italy were consolidated by the signing of a customs union as well as a treaty of friendship and cooperation.
Through the war years from 1939 to 1945, San Marino remained neutral although it became home to approximately 100,000 Italian refugees, including around 12,000 Jews.
San Marino has a history of Jewish presence dating back to at least the late 14th century. However, a few are familiar with the role it played in saving Jews, especially during World War II. The book "La meravigliosa bugia" by D. Bagnaresi-G. Marzi – A. Morri contains documents and stories on Jewish refugees in San Marino during the period of time 1939-1945. We invite you to consult a summary of the book.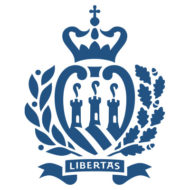 San Marino is a parliamentary Republic with two Captains Regent (Heads of State) and a Parliament composed of 60 members. The official language is Italian and the currency is Euro.
In 1988, San Marino joined the Council of Europe and four years later in 1992, the country became a member state of the United Nations.
San Marino offers an alternative to the tourist trail as Europe's least visited country. About two million made it to San Marino, mostly from other European countries.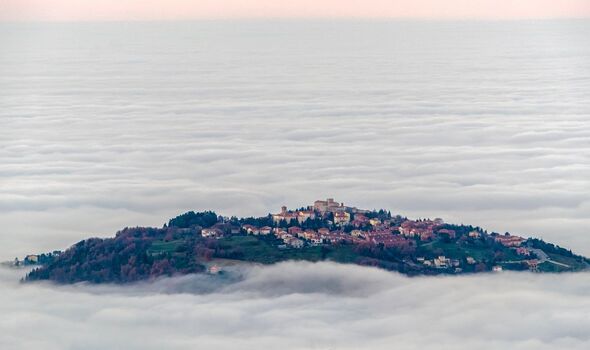 Mount Titano dominates San Marino's skyline offering clear views all the way to the Adriatic Sea. Benches line the slopes of the mount offering walkers a place to sit among the greenery.
San Marino has a rich culinary heritage influenced by northern Italian cuisine, with a strong tradition of cheese-making. Sammarinese cuisine is characterized by hearty pasta and meat dishes, and locals have a special affection for a filled flatbread known as piada. Additionally, the country has a longstanding history of wine production dating back almost 2,000 years. Notably, local wine production involves ageing bottles in caves with optimal temperatures, adding to the unique gastronomic offerings of San Marino.
For information and appointments please do not hesitate to contact us at  cons.londra@gov.sm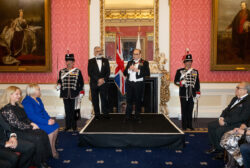 It gives such great satisfaction to announce on the 15th of November 2023 Consul Prof Maurizio Bragagni Esq OBE presided over the Award Ceremony of…