On 30 September 2023, San Marino welcomed a distinguished guest. Baron Spencer of Alresford (Lord Spencer), a British politician, businessman and philanthropist, accompanied by his sister, driven by a desire to pay tribute to his father's legacy and strengthen the ties between the Spencer family and San Marino, visited for the first time San Marino. This visit was organised under the auspices of the Consul Prof Maurizio Bragagni Esq OBE.
This visit carries deep significance, as it is rooted in the remarkable wartime achievements of his father, Oscar Spencer CMG, a distinguished figure in World War II. He earned the admiration of San Marino, which awarded him the esteemed title of Commander of the Order of St. Agatha. The prestigious title bestowed upon him is a testament to his selfless service and dedication during a challenging historical period.
Lord Spencer, a long time ago, had expressed his keen interest to visit San Marino, and he deliberately selected to witness the Ceremony of the Investiture of the Captains Regent, which was held on October 1st, 2023 and represents a significant event in San Marino's political calendar.
Lord Spencer met with the newly elected Captains Regent, Their Excellencies Filippo Tamagnini and Gaetano Troina, with the Secretary of State for Foreign Affairs, HE Mr Luca Beccari, as well as visited the San Marino Museum where the Director, Mr Paolo Rondelli, in the presence of the Secretary of State for Labour, Economic Planning Sport, Information and Relations with the Autonomous Public Utilities State Corporation, HE Mr Teodoro Lonfernini, presented to him a copy of the original document awarding to his father, Oscar Spencer CMG, the Order of St Agatha.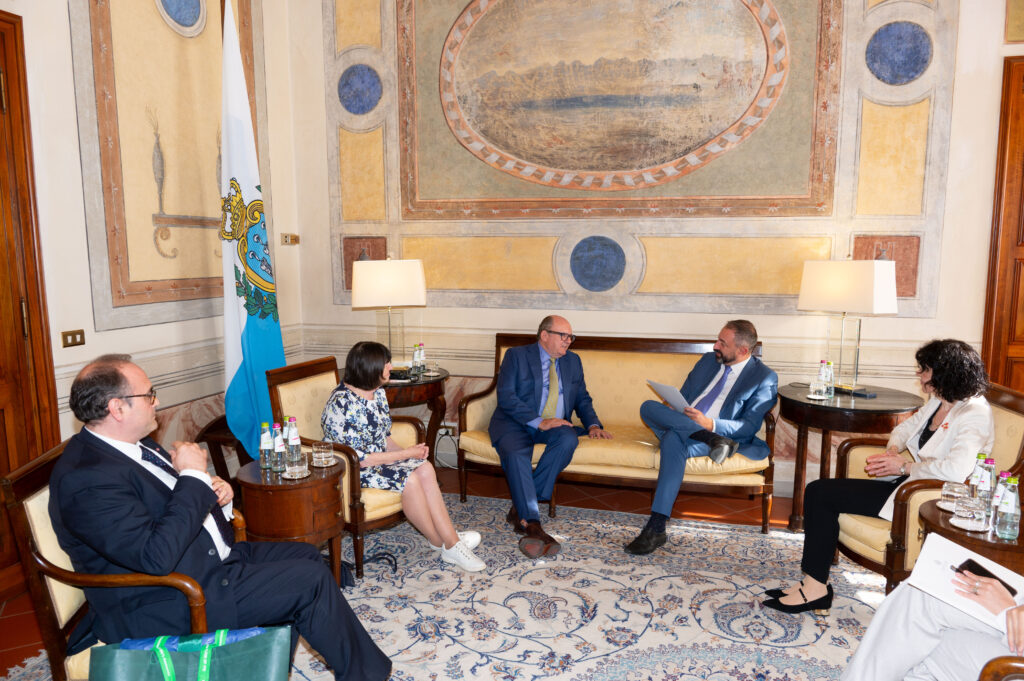 Lord Spencer is not only defined by his family's historical legacy but also by his unwavering commitment to philanthropy. He has been deeply involved in supporting various charitable causes and organisations, with a particular focus on medical research and educational initiatives, which exemplifies his dedication to positively impacting society.
This visit not only underscored the enduring bonds of history but also symbolised the unity of nations in the pursuit of peace. It serves as a bridge between past and present, honouring the sacrifices of a wartime hero and fostering international goodwill.