General information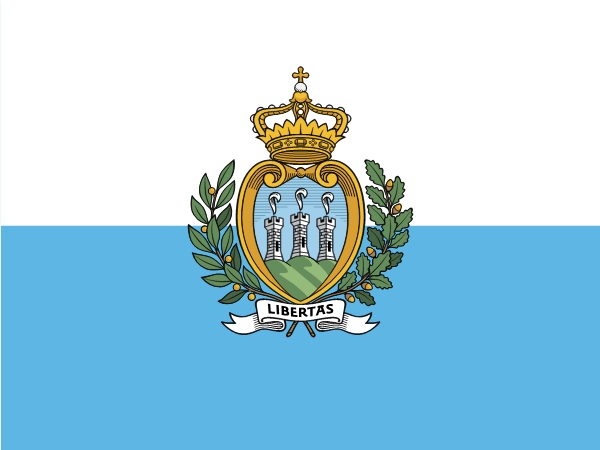 Located in Southern Europe, the Republic of San Marino is an enclave in central Italy overlooking the Adriatic Sea, with a territory of 61km2 and about 33,000 inhabitants.
It is the oldest sovereign state and constitutional Republic in the world, founded on 3 September 301 A.D.
San Marino is a parliamentary Republic with two Captains Regent (Heads of State) and a Parliament composed of 60 members. The official language is Italian and the currency Euro.
San Marino can be easily reached, being just 15 km from South Rimini motorway exit, 25 km from the International Airport Rimini – San Marino, 110 km from Ancona Airport, and 130 km from Bologna Airport, which has excellent connections with all major European cities. Rome is 333 km away, Milan 350 km, Venice 278 km, and Florence 243 km. An aerodrome with a 650-meter-long grass airstrip, suitable for tourism light aircraft, is present on its territory.
The nearby city of Rimini, besides having a well-connected railway station, hosts a tourist harbour with 622 moorings and a mirror of water of over 100,000 sqm. The Italian seaports of Ancona and Ravenna are 120 km and 86 km away respectively.
Every year more than 2 million tourists visit San Marino, which has been recognized by UNESCO as an exceptional testimony to the institution of a representative democracy based upon civic autonomy and self-government, having been the capital city of an independent Republic since the 13th century with unique continuity and without interruptions.
Listen to the San Marino anthem
---
San Marino economy
The economy of San Marino has developed according to a multi-vocational approach that promotes, in particular, high added-value sectors. The country has a diversified economy based on small and medium enterprises covering the industrial sector, banking, and financial services, trade, tourism, agriculture, and handicraft.
The institutional structure and legislative process of the Republic of San Marino are characterized by a "short chain". The possibility of direct contact with institutional representatives and the willingness to establish "tailor-made" solutions to support proposed projects make San Marino a valuable platform for business activities. Just a few months are necessary to pass a law and to introduce ad-hoc rules supporting specific business sectors. The speed and flexibility of decision-making processes reflect the important value of "time", an element that has considerable financial repercussions on international markets, also in terms of competitiveness.
Institutional and social stability, rule of law, competitive taxation, and low bureaucracy are particularly valuable from a competitive point of view.
---
Legal System
The legal system of the Republic of San Marino is a civil law system.
It is based mainly on the laws adopted by the Sammarinese Parliament and on the decrees adopted by the Government and ratified by Parliament.
In the absence of law provisions, customary law is applied. In the case of loopholes, reference is made to Italian law, such as "lex loci vicinioris".
The judiciary is governed by the Constitutional Law 30 October 2003 n. 144 and by the Qualified Law 30 October n.145, as amended by the Constitutional Law 16 September 2011 n. 2 and by the Qualified Law September 16, 2011 n. 2.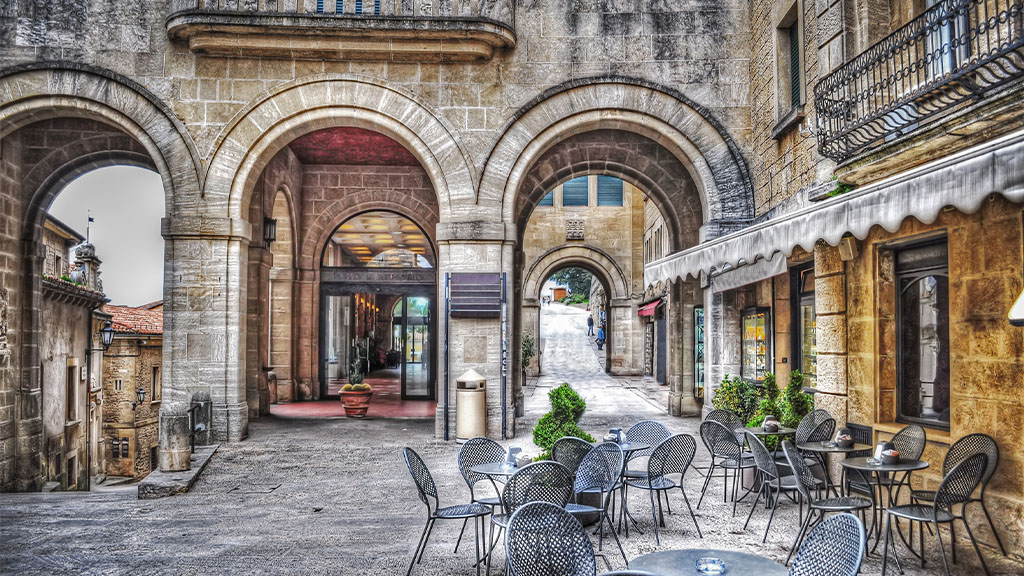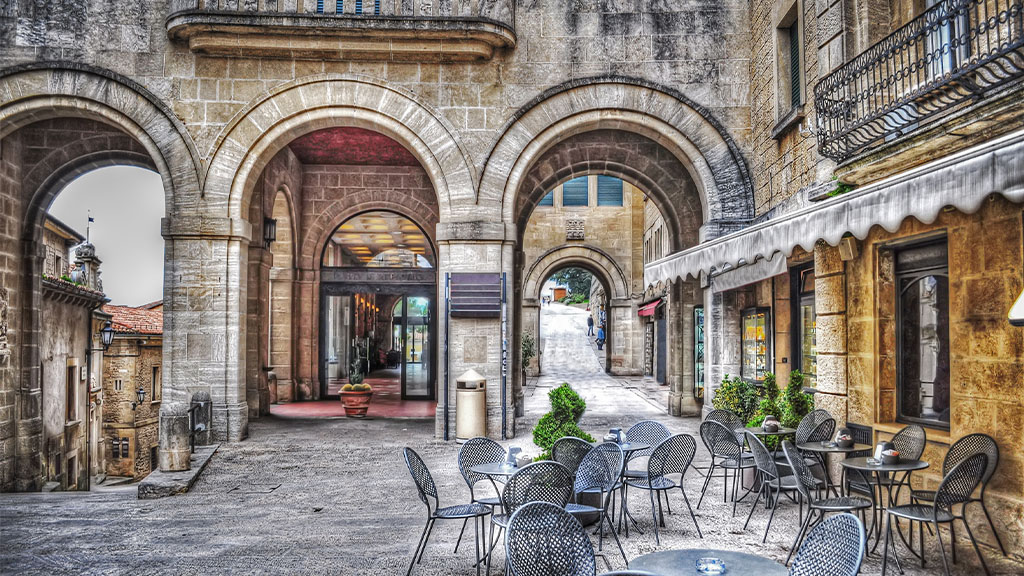 ---
Visit San Marino
Spot-Beyond all imagination